2nd Friday ArtWalk: Meet a Metalsmith
Friday, March 11, 2022 | 5:00 p.m.
–
9:00 p.m.
View Peace, Power & Prestige: Metal Arts in Africa during the Ackland's monthly evening hours, held in conjunction with the Chapel Hill-Carrboro 2nd Friday ArtWalk.
From 5:00 to 6:15 p.m., visitors will have the opportunity to meet special guest Karen Smith, metalsmith, educator, and founder of We Wield The Hammer, a nonprofit metalsmith training program for women and girls of African descent. Smith will be demonstrating various metalworking techniques featured in both Peace, Power & Prestige and in her work in sterling, fine silver, and gold wearable art and small sculpture, which has been influenced by her recent study with a Senegalese master goldsmith. Smith recently relocated to Durham from Oakland, CA, and will be starting a Triangle-based chapter of We Wield The Hammer.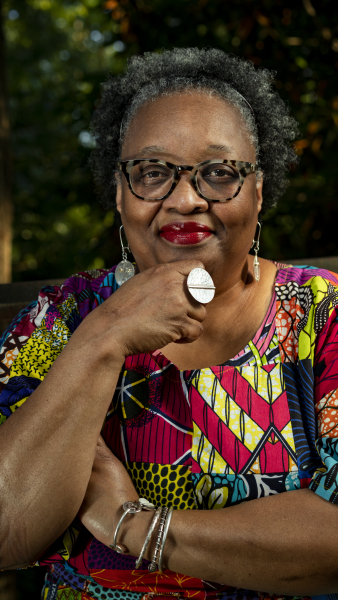 View More Events By Type
Categories
Events Navigation