Ackland at Fall Arts Pop Up 2021
Thursday, September 16, 2021 | 11:00 a.m.
–
1:00 p.m.
Visit the Ackland's art-making station as we welcome Carolina students back to campus alongside Arts Everywhere!
Stop by our table on Thursday, September 16 or Friday, September 17 from 11 a.m. – 1 p.m. at the Davis Library Courtyard.
Pick up materials to make origami shapes inspired by our upcoming exhibition, Buddha and Shiva, Lotus and Dragon, which opens on October 8, 2021.
The Lotus flower is regarded in many different cultures, especially in eastern religions, as a symbol of enlightenment, self-regeneration, and rebirth.
Transform paper into a moveable and colorful dragon eye! You will also need coloring pencils, markers, or crayons.
In China, dragons are regarded as a symbol representing imperial power, strength, and good luck.
John D. Rockefeller 3rd (1906–1978), the founder of Asia Society, bequeathed the institution a collection of nearly three hundred works of art, which he had assembled with his wife, Blanchette Hooker Rockefeller (1909–1992), in the decades after World War II. Their collecting was intended for more than personal gratification; they believed in the capacity of art to facilitate cross-cultural dialogue and to positively influence international relations, with the goal of improving understanding between citizens of the United States and those of Asia.
Through the lens of nearly seventy works from that foundational gift, Buddha and Shiva, Lotus and Dragon: Masterworks from the Mr. and Mrs. John D. Rockefeller 3rd Collection at Asia Society illuminates the impact and transformation of artistic styles associated with Buddhism and Hinduism — belief systems born in India — as they were transmitted across the continent over hundreds of years. Likewise, ceramics and metalwork from China, Japan, Korea, Vietnam, and Thailand — intended to sustain life both in this world and the next — reveal complex networks of artistic exchange, through trade, missionary activity, and political and social change. Great artistic achievements of Asia's diverse cultures are on view here; their presentation continues the Rockefellers' vision of sharing extraordinary works of art with audiences in the United States.
Learn more about getting involved at the Ackland
Student memberships
are free for UNC-Chapel Hill students. Benefits include a discount at the
Museum Store
, free and reduced admission to regular programming, and more!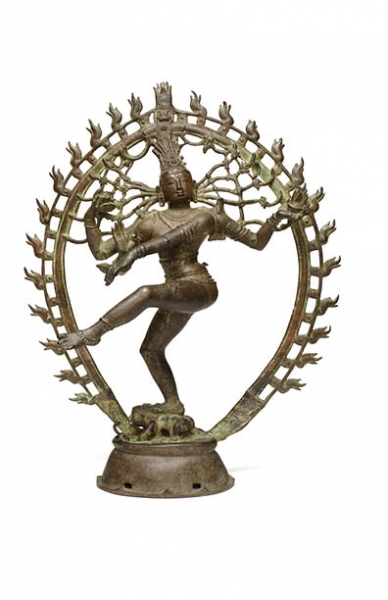 View More Events By Type
Audiences
Exhibitions
Categories
Events Navigation