Ackland FAM: Make It with Metal
Sunday, March 27, 2022 | 1:00 p.m.
–
5:00 p.m.
Explore the dazzling world of art made with metal for March's Ackland F.A.M. (Families at the Museum). Activities marked with an asterisk will be available following Family & Friends Sunday while supplies last!
The Ackland Art Museum is operating under the guidelines of the University of North Carolina at Chapel Hill. As of March 7, 2022, masks are optional in our galleries.
Family & Friends Sunday
March 27 | 1-5 p.m.
Blacksmithing Demo
Live blacksmithing demonstration by Robert Bemis on the Terrace (blacksmith and historic trades education specialist at North Carolina Historic Sites)
Explore Culture Kits
Borrowed from Carolina Navigators, discover more about everyday life in Burkina Faso, Ghana, and Mali. All three countries have pieces on view in Peace, Power & Prestige
Family Art Kit*
Pick up a kit to use in the galleries or at home to make your own metal jewelry inspired by Peace, Power & Prestige
Kids' Self-Guide to Peace, Power & Prestige*
Explore the exhibition with a special family-friendly self-guided tour
Metalwork Scavenger Hunt*
Search the Ackland's collection for more examples of artworks made in metal
*Available for families through April 3 while supplies last.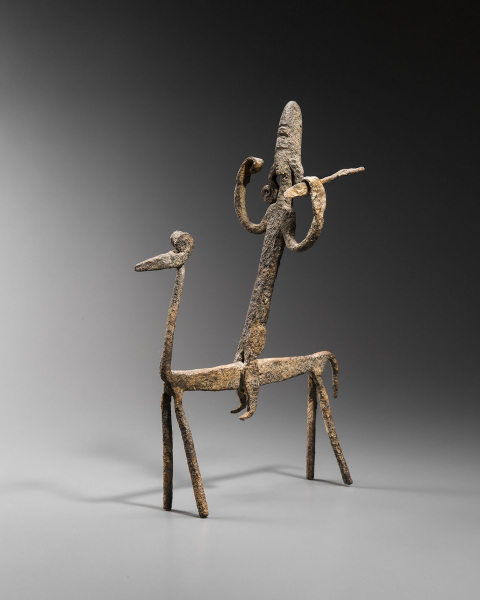 View More Events By Type
Audiences
Categories