Ackland Film Forum: "Paprika" "(Kon Satoshi, 2006, Japan)
Monday, February 3, 2020 | 7:00 p.m.
–
9:00 p.m.
February 3, 2020: Paprika
Kon Satoshi, Japan, 2006
Introduced by Rick Warner, UNC Dept. of English & Comparative Literature
1h 30m
A psychological thriller from one of Japan's greatest animators, "Paprika" is a tale that blurs the line between reality and nightmare. Dr. Atsuko Chiba works as a scientist by day and, under the code name 'Paprika,' a dream detective by night. When a device intended to help psychiatric patients falls into the wrong hands, she must spring into action (and the minds of others) before damage is done. You will see how Christopher Nolan's "Inception" took inspiration from the premise of this wildly entertaining film.
***Supplemental to Paprika is a Triangle Film Salon lecture titled: "Intermedial Feeling: How Kon Satoshi Animates the Self." Presented by Thomas Lamarre (Duke University), the lecture will take place the following day, February 4th, at 5:30 PM in the ART& space at the Ackland.
TICKETS
$7; Free with UNC One Card
Tickets available at the Varsity Theatre, 123 E. Franklin St.
____________________________________________________________________________________________
ABOUT THE SERIES
The Ackland Film Forum's Spring 2020 series The Patterned Screen: Rhythm and Repetition in Contemporary Asian Cinema is organized by the UNC Global Cinema Studies program in the Department of English and Comparative Literature, and the Ackland Art Museum. The series is presented in connection with the Ackland's exhibition Yayoi Kusama: Open the Shape Called Love (on view through April 12, 2020). The exhibition is organized by Peter Nisbet, Deputy Director for Curatorial Affairs. Yayoi Kusama: Open the Shape Called Love presents the distinguished collection of James Keith Brown '84 and Eric Diefenbach.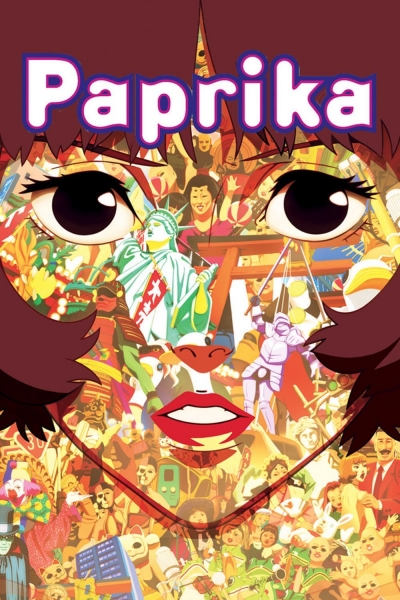 View More Events By Type
Audiences
Categories
Events Navigation