Ackland Film Forum: "Woman at War/Kona fer í stríð" (Benedikt Erlingsson, 2018)
Tuesday, February 21, 2023 | 7:30 p.m.
–
9:00 p.m.
Join us for the next screening in the Ackland Film Forum's Spring 2023 series Do Something: Responding to Climate Change presented by UNC Film Studies and the Ackland Art Museum.
Woman at War/Kona fer í stríð (Benedikt Erlingsson, 2018)
Varsity Theatre, 123 E. Franklin Street | 7:30 p.m.
Free Tickets at the Varsity Theatre
Introduction by Jean-Thomas Tremblay (York University, Canada)
SYNOPSIS
This Icelandic-Ukrainian comedy-drama tells the story of a conductor and eco-activist who decides to take matters into her own hands by attacking the power supply to disrupt the operations of the aluminum industry in Iceland. Soon after her successful act of eco-terrorism, she learns that her application to adopt an Ukrainian orphan has been approved. With subtle humor, the film deftly explores the character's conflicting goals—do I continue the path of attempting to save the climate by myself, or do I invest my hopes in the care of another human being? With delightful intervals of traditional Ukrainian music, this film explores the complexity of political activism, even when people are convinced that they are right.
TICKETS
Free tickets are available the evening of the screening at the Varsity Theatre.
ABOUT THE SERIES
Do Something: Responding to Climate Change
Ackland Film Forum | Spring 2023
We are living in the age of the Anthropocene, a geological epoch shaped by human activity. And yet, we, as individuals, and as a society, have difficulty addressing the climate change that we helped create. In this series, we'll consider films in which humans respond to climate change. We'll see people who escape floodwaters, fight off mining companies, care for plants, launch protests, and simply take a walk in the woods. Instead of proposing a single way to address climate change, these films will offer us ways to contemplate the relationship between ourselves, the world we live in, and the world we want it to be.
Presented in connection with Ghost of a Dream: Aligned by the Sun (through the revolution) on view at the Ackland Art Museum through May 28, 2023.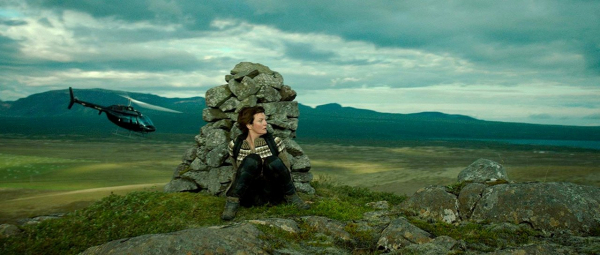 View More Events By Type
Audiences
Exhibitions
Categories
Events Navigation