CANCELED: Ackland Film Forum: "Ash is Purest White" (dir. Zhangke Jia, People's Republic of China, 2018)
Tuesday, March 24, 2020 | 7:00 p.m.
Free with UNC One Card; $7 for General Public
The Ackland Art Museum has canceled this program as part of our response to the spread of coronavirus COVID-19 and based on recommendations from the University of North Carolina at Chapel Hill. Any additional updates will be posted on the Museum's website.
Ash is Purest White 
Zhangke Jia, People's Republic of China, 2018
Introduced by Rick Warner, UNC Dept. of English & Comparative Literature
2h 16m
FILM SYNOPSIS
A tragicomedy initially set in the jianghu-criminal underworld-setting, ASH IS PUREST WHITE is less a gangster movie than a melodrama. With a three-part structure, it begins by following the quick-witted Qiao (Tao Zhao) and her mobster boyfriend Bin (Fan Liao) as they stake out their turf against rivals and upstarts in 2001 postindustrial Datong before expanding out into an epic narrative of how abstract forces shape individual lives, and continues Zhangke Jia's body of work as a record of 21st-century China and its warp-speed transformations.
TICKETS
Tickets available at the Varsity Theatre, 123 E. Franklin St.
____________________________________________________________________________________________
ABOUT THE SERIES
The Ackland Film Forum's Spring 2020 series The Patterned Screen: Rhythm and Repetition in Contemporary Asian Cinema is organized by the UNC Global Cinema Studies program in the Department of English and Comparative Literature, and the Ackland Art Museum. The series is presented in connection with the Ackland's exhibition Yayoi Kusama: Open the Shape Called Love (on view through April 12, 2020). The exhibition is organized by Peter Nisbet, Deputy Director for Curatorial Affairs. Yayoi Kusama: Open the Shape Called Love presents the distinguished collection of James Keith Brown '84 and Eric Diefenbach.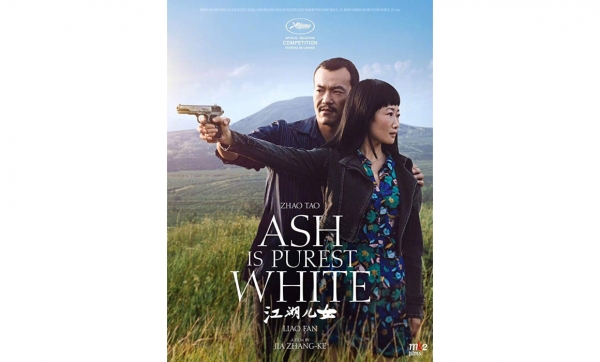 View More Events By Type
Audiences
Categories
Events Navigation