A Quick Close Look: Ackland Student Guide Virtual Tour
Wednesday, April 28, 2021 | 5:00 p.m.
–
5:30 p.m.
Virtual Event
Zoom (Link Provided with Ticket)
Virtual Event
The Ackland Student Guides are teaming up to take their tours virtual! Join us select Wednesdays at 5 p.m. on Zoom for a half-hour close look at two objects on one theme from the Ackland's collection.
This week: Josh Massey (Senior) and Taylor Buck (Senior) look the theme of "perception" with an unidentified artist's (Cameroon, Bekom culture) Divination Kit: Box and Elements (20th century) and John Francis Murphy's Landscape (1881).
View the full schedule on our calendar.
Get your free ticket below for access to the Zoom link!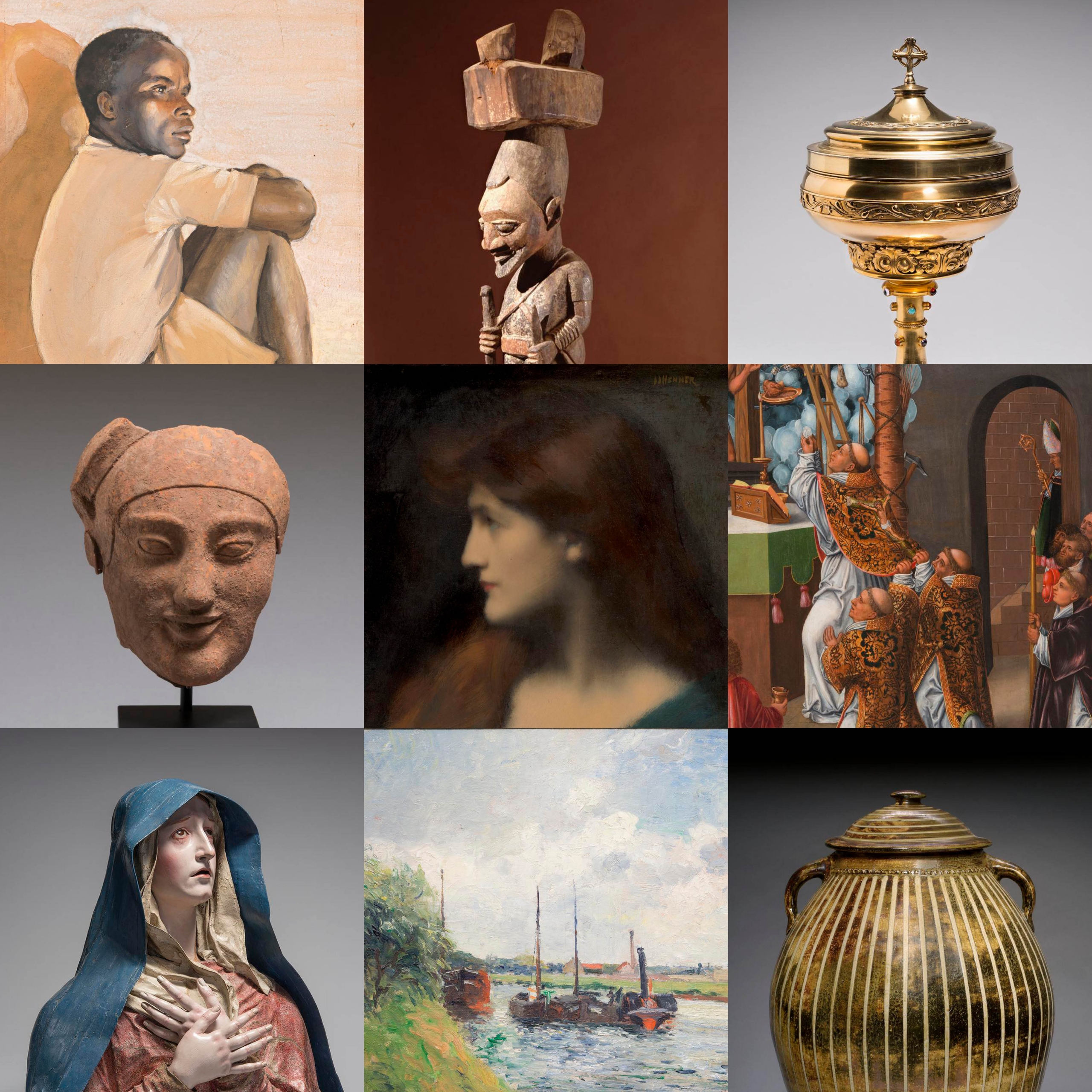 Events Navigation