Artist Conversation: Art / Science / Music / Math
Friday, March 31, 2023 | 3:30 p.m.
–
4:30 p.m.
Join us for a lively conversation between visiting artist Kelsey Brookes and composer Allen Anderson about the intersections of art, science, music, and math.
Brookes is a former scientist whose work One Pointed Attention 2 (2014), a large-scale painting based on the Fibonacci sequence, is on loan to the Ackland through the Art Bridges Collection Loan Partnership program.
Anderson's compositions are often multimedia and interdisciplinary, responding to artworks or the natural environment. In addition to the spoken conversation, Anderson will debut a short musical composition written in response to Brookes's painting on view in the Ackland's galleries.
Tickets are free, but space is limited. Register below!
Presented in connection with the Art Bridges Collection Loan Partnership and the North Carolina Science Festival.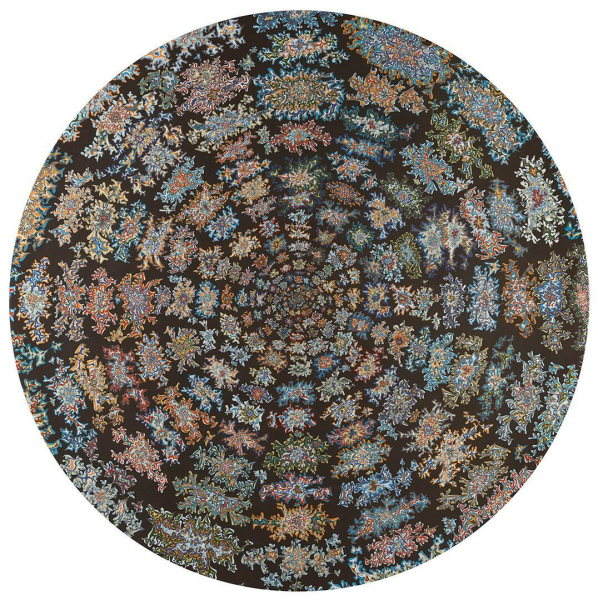 Additional Event Details
Sponsored by
View More Events By Type
Audiences
Exhibitions
Categories
Events Navigation