"Both Man and Beast and the Creeping Thing" by Lee Weisert
Friday, February 10, 2023 | 5:00 p.m.
–
9:00 p.m.
Experience a three day sound installation by composer and UNC composition professor Lee Weisert. Weisert's Both Man and Beast and the Creeping Thing will be on view in the Ackland's ART& space February 10-12, 2023 in connection with Good Object / Bad Object. In this new exhibition, the Ackland examines how contemporary sculpture might employ unexpected placement, language, reflectivity, accumulation, and other strategies to subvert our understanding of how "good objects" might "behave badly." Both Man and Beast and the Creeping Thing will likewise challenge the observer to question exactly how sculptures are "supposed to behave" in a museum setting.
A large suspended sphere of slowly melting ice drips into a metal receptacle. A contact microphone mounted to the bottom of the receptacle tracks the rhythms of the falling drops, triggering a computer-controlled speech sampler. Speech fragments from the Book of Genesis (The Flood) are played in order, on a loop. Both Man and Beast and the Creeping Thing was premiered at the Elsewhere Museum in Greensboro, NC, and was on long term view at Western Carolina University in 2014.
Lee Weisert is a composer of instrumental and electronic music and an associate professor in the Music Department at the University of North Carolina at Chapel Hill, where he teaches courses in composition, electronic music, and musicianship. He has degrees in music composition from the University of Colorado, California Institute of the Arts, and Northwestern University. Weisert's recent music has incorporated increasingly disparate elements such as orchestral instruments, found sounds, field recordings, digital synthesis, and analog circuitry, in an attempt to find, "through experimentation, tinkering, and unconventional approaches, a ritualistic and deeply expressive world of sound" (Dan Lippel, New Focus Recordings). His instrumental music has been commissioned and performed by nationally recognized performers and ensembles including Stephen Drury, the Callithumpian Consort, ICE, JACK Quartet, Spektral Quartet, Yarn/Wire, Wild Rumpus, Matthew McClure, Clara Yang, and Joann Cho.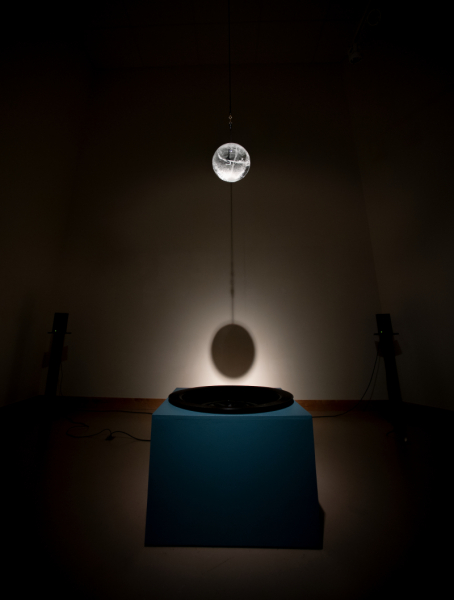 View More Events By Type
Audiences
Exhibitions
Categories
Events Navigation