Can Art Prevent War? A Discussion about the Power of Cultural Diplomacy
Wednesday, December 1, 2021 | 7:00 p.m.
–
8:15 p.m.
Virtual Event
Free; registration required.
Virtual Event
With Barbara Stephenson (Vice Chancellor for Global Affairs and Chief Global Officer, UNC-Chapel Hill) and Katie Ziglar (Director, Ackland Art Museum)
At this free virtual panel, Ackland director Katie Ziglar speaks with Vice Provost for Global Affairs and former diplomat Barbara Stephenson about the power of cultural diplomacy, meditating on the provocative question, "Can Art Prevent War?" Questions about the power of art in global affairs come implicit with the display of nearly seventy objects on view in the Museum's current exhibition Buddha and Shiva, Lotus and Dragon: Masterworks from the Mr. and Mrs. John D. Rockefeller 3rd Collection at Asia Society. The Rockefellers believed their collection of Asian Art — a portion of which can be seen at the Ackland this fall — would help facilitate cross-cultural dialogue and bolster diplomatic goals of the United States. On December 1, join Ziglar and Stephenson for a lively conversation in which they share their perspectives — from the museum world and the world of U.S. diplomatic affairs — to explore the use of art in building cross-cultural connections and to comment on the Rockefellers' goal of cultural diplomacy between the United States and Asia, especially how it might work in today's world.
Register below for this free Zoom webinar. Participants will be sent a link via email.
—
ABOUT THE PANELISTS:
Barbara J. Stephenson, Vice Provost for Global Affairs and Chief Global Officer, joined the University in 2019. She advances Carolina's global reach, impact and reputation. Previously, she was president of the American Foreign Service Association. During her distinguished 34-year career in the Foreign Service, she was U.S. ambassador to Panama, the first woman chargé d'affaires and deputy ambassador at the U.S. Embassy in London, and dean of the Leadership and Management School at the Foreign Service Institute.
Katie Ziglar is the director of the Ackland Art Museum at The University of North Carolina at Chapel Hill. She has contributed substantially to the successful management of visual arts organizations including the Smithsonian American Art Museum, the Sterling and Francine Clark Art Institute, the National Gallery of Art, and the Smithsonian's Freer|Sackler Galleries in Washington, D.C. Her academic background includes an expertise in Islamic Art in addition to studies in history from UNC-Chapel Hill as a Morehead-Cain scholar.
This program is supported by the Orange County Arts Commission.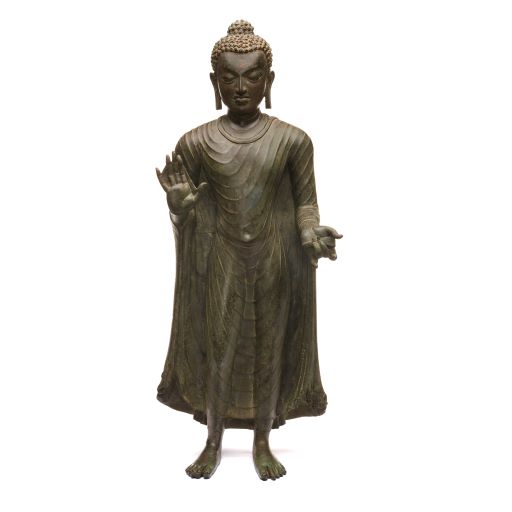 Events Navigation