Ackland Film Forum: "Mother" (dir. Bong Joon-ho, 2009, South Korea)
Tuesday, February 18, 2020 | 7:00 p.m.
Free with UNC One Card; $7 for General Public
Mother
Bong Joon-ho, South Korea, 2009
Introduction by I Jonathan Kief, Assistant Professor of Korean Studies, UNC-Chapel Hill, Department of Asian Studies
2h 9m
FILM  SYNOPSIS
An early murder mystery from the director of Academy Award-winning "Parasite" (2019), "Mother" offers an exquisitely complex narrative and the eccentric mix of suspense and comedy for which Bong has become known. When her son is wrongly accused of a crime, an elderly widow must take both the law, and the streets, into her own hands to prove him innocent. A shocking story few contemporary filmmakers would have been able to capture in such a sensitive and engaging manner.
TICKETS
Tickets available at the Varsity Theatre, 123 E. Franklin St.
____________________________________________________________________________________________
ABOUT THE SERIES
The Ackland Film Forum's Spring 2020 series The Patterned Screen: Rhythm and Repetition in Contemporary Asian Cinema is organized by the UNC Global Cinema Studies program in the Department of English and Comparative Literature, and the Ackland Art Museum. The series is presented in connection with the Ackland's exhibition Yayoi Kusama: Open the Shape Called Love (on view through April 12, 2020). The exhibition is organized by Peter Nisbet, Deputy Director for Curatorial Affairs. Yayoi Kusama: Open the Shape Called Love presents the distinguished collection of James Keith Brown '84 and Eric Diefenbach.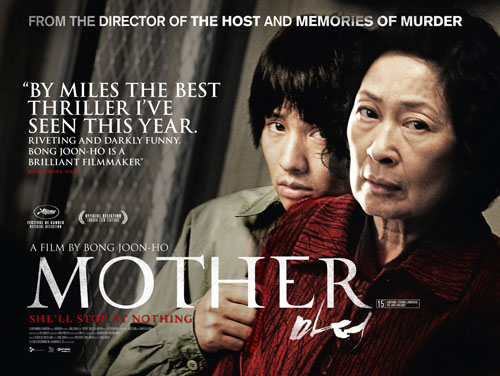 Additional Event Details
In partnership with
View More Events By Type
Audiences
Categories