Hanes Visiting Artist Series: Sousveillance
Monday, February 8, 2021 | 7:00 p.m.
–
8:30 p.m.
Zoom (Link Provided with Ticket)
Free; registration required.
HANES VISITING ARTIST LECTURE
Maria Gaspar, Hương Ngô (UNC BFA Alumna), and Anna Martine Whitehead
"Sousveillance and How to Think Like a Forest"
Register to attend here: https://go.unc.edu/o9CJk
Registration will end at 5 pm on February 7. A zoom link will be emailed to registrants 24 hours in advance of the lecture.
Sousveillance – watching from below, "the monitoring of authorities by informal networks of regular people, equipped with little more than cellphone cameras, video blogs and the desire to remain vigilant against the excesses of the powers that be."[1]
In this conversation, Whitehead, Gaspar, and Ngô will speak on their respective practices which encompass performance, social practice, and installation, among others. They will draw relationships amongst their research which engage themes of liberation, surveillance, and belonging in the spirit of a collective building of knowledge.
For more information about the artists, please visit their websites:
Maria Gaspar, https://mariagaspar.com
Huong Ngô, https://www.huongngo.com
Anna Martine Whitehead, https://annamartine.com/home.html
This event is co-sponsored by the Ackland Art Museum and the Department of Art and Art History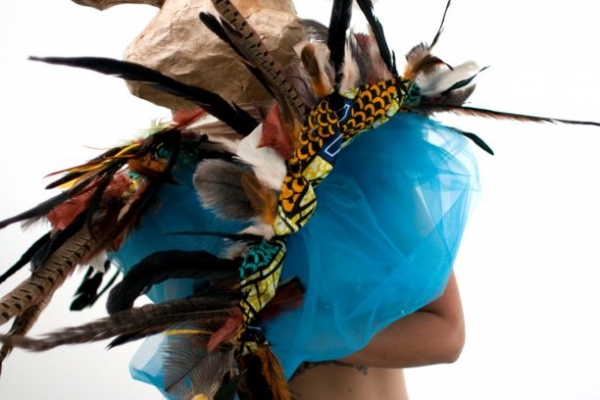 View More Events By Type
Audiences
Categories
Events Navigation