Ackland Film Forum: "In The Family" Watch Party and Panel
Tuesday, November 10, 2020 | 6:00 p.m.
–
10:00 p.m.
Zoom (Link Provided with Ticket)
Free; registration required.
This fall, in collaboration with the Film Studies Programs in the Department of English and Comparative Literature at UNC-Chapel Hill, the Ackland Film Forum presents an all virtual series on Queer Cinema. View the selected films on your own or join us for a watch party with the filmmaker. Watch parties will be followed by a live post-film panel discussion with the filmmaker and area scholars.
The second film in our Queer Cinema series will be In the Family (Patrick Wang, 2011, 169 minutes). The Independent Spirit Award-nominated debut of acclaimed filmmaker Patrick Wang (A Bread Factory, The Grief of Others), In The Family is a heartfelt story woven around child custody, two-Dad families, loss, interracial relations, the American South, and the nature of what it means to be in a family, all explored with ambitious and rewarding nuance.
Tuesday, November 10, 2020
In the Family Watch Party and Panel
Links to both the streaming film (available Nov 6-12) and panel are provided with registration. Register here.
6 p.m.
Watch In the Family along with filmmaker Patrick Wang and share your thoughts and questions for the filmmaker on Twitter. #AcklandFilmForum
9 p.m.
Following the watch party, join director Patrick Wang, Heidi Kim (English and Comparative Literature and Director of the Asian American Center, UNC-Chapel Hill), and Martin Louis Johnson (English and Comparative Literature, UNC-Chapel Hill) for a virtual post-film discussion.
This event is co-sponsored by the Asian American Center at UNC-Chapel Hill and the UNC University Libraries.

The Ackland Film Forum series on Queer Cinema is sponsored in part by the Laughing Gull Foundation.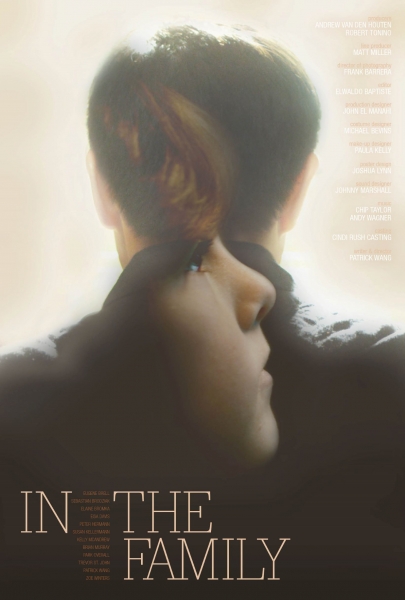 Additional Event Details
Sponsored by
Events Navigation