Lecture-Demo with Artist Elizabeth Alexander
Thursday, March 2, 2023 | 6:00 p.m.
–
7:00 p.m.
Join us for an unconventional artist talk with Boston-based multimedia artist Elizabeth Alexander. Alexander, whose work Spit Cake (2014) is on view at the Ackland as part of the Art Bridges Collection Loan Partnership, will talk about her work as she demonstrates the various techniques used to create her delicate cut-porcelain sculptures. Audience members will be able to see the stages of crafting sculptures from found porcelain dishware into evocative works that comment on the deterioration of domestic space. 
Free tickets are required for this program, as space is limited. See below!
This program is presented in connection with Houseguests: American Art from the Art Bridges Collection Loan Partnership and made possible thanks to a generous award from the Art Bridges Foundation.
Elizabeth Alexander is an interdisciplinary artist specializing in sculptures and installations made from deconstructed domestic materials. She holds degrees in sculpture from the Cranbrook Academy, MFA, and Massachusetts College of Art, BFA. Her work has been exhibited across the country at institutions including the Museum of Art and Design, the National Museum of Women in the Arts, the North Carolina Museum of Art, the Southeast Center for Contemporary Art, the Nasher Museum at Duke University, and the Currier Museum, and is included in permanent collections at the Crystal Bridges Museum in Bentonville, AR, Fidelity, and the Mint Museum in Charlotte, NC. She is currently an Associate Professor and Sculpture Department Coordinator at Montserrat College of Art. 
In addition to her sculpture Spit Cake on view at the Ackland through May 14, local audience members can see Alexander's work and you did not even know enough to be sorry on view at the North Carolina Museum of Art, as well as in an upcoming exhibition at Cassilhaus in Chapel Hill.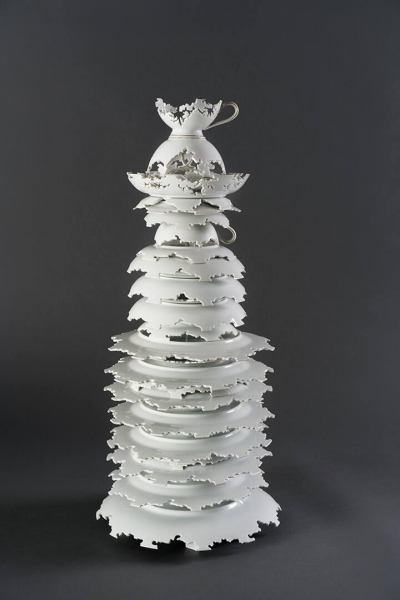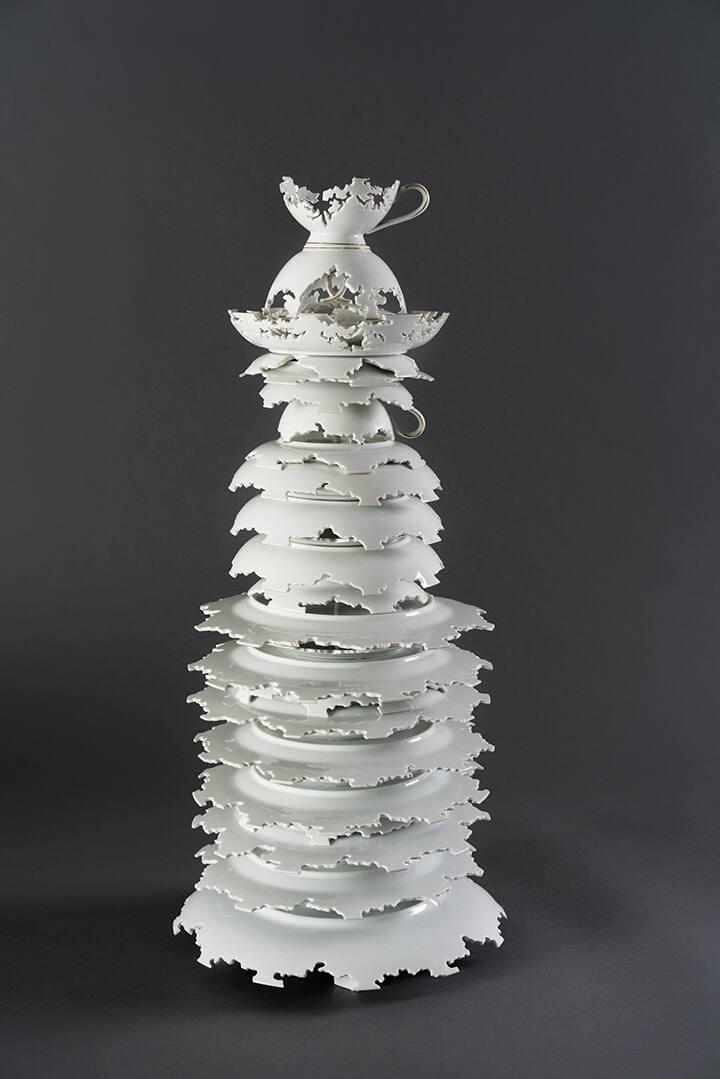 View More Events By Type
Audiences
Exhibitions
Categories
Events Navigation