"African American Trailblazers" Mural Walk
Saturday, May 21, 2022 | 10:00 a.m.
–
11:30 a.m.
This program is now FULL. To be added to a waitlist, please email acklandRSVP@unc.edu
—
Hear from artist Kiara Sanders about her new mural African American Trailblazers, which was inspired by the work of Aaron Douglas. We'll meet at the Ackland to see Modern Black Culture: The Art of Aaron Douglas then embark on our mural walk, stopping at various murals on the way to see African American Trailblazers, which is installed on the Walt's Grill/Molly's Gift Shop Building at 111 S. Merritt Mill Road. Throughout the event, we'll hear from Sanders about her artistic influences (including Aaron Douglas), the role of public art by Black artists in our community, and how the Trailblazers mural came to be.
Space is limited. Please RSVP below. This event is rain or shine; participants should wear comfortable footwear and be ready to navigate the approximately 1 mile flat route from the Museum to the mural.
More about the mural: https://www.chapelhillarts.org/arts-experiences/public-art/african-american-trailblazers-mural/
Cohosted by Chapel Hill Community Arts & Culture
—
This program is now FULL. To be added to a waitlist, please email acklandRSVP@unc.edu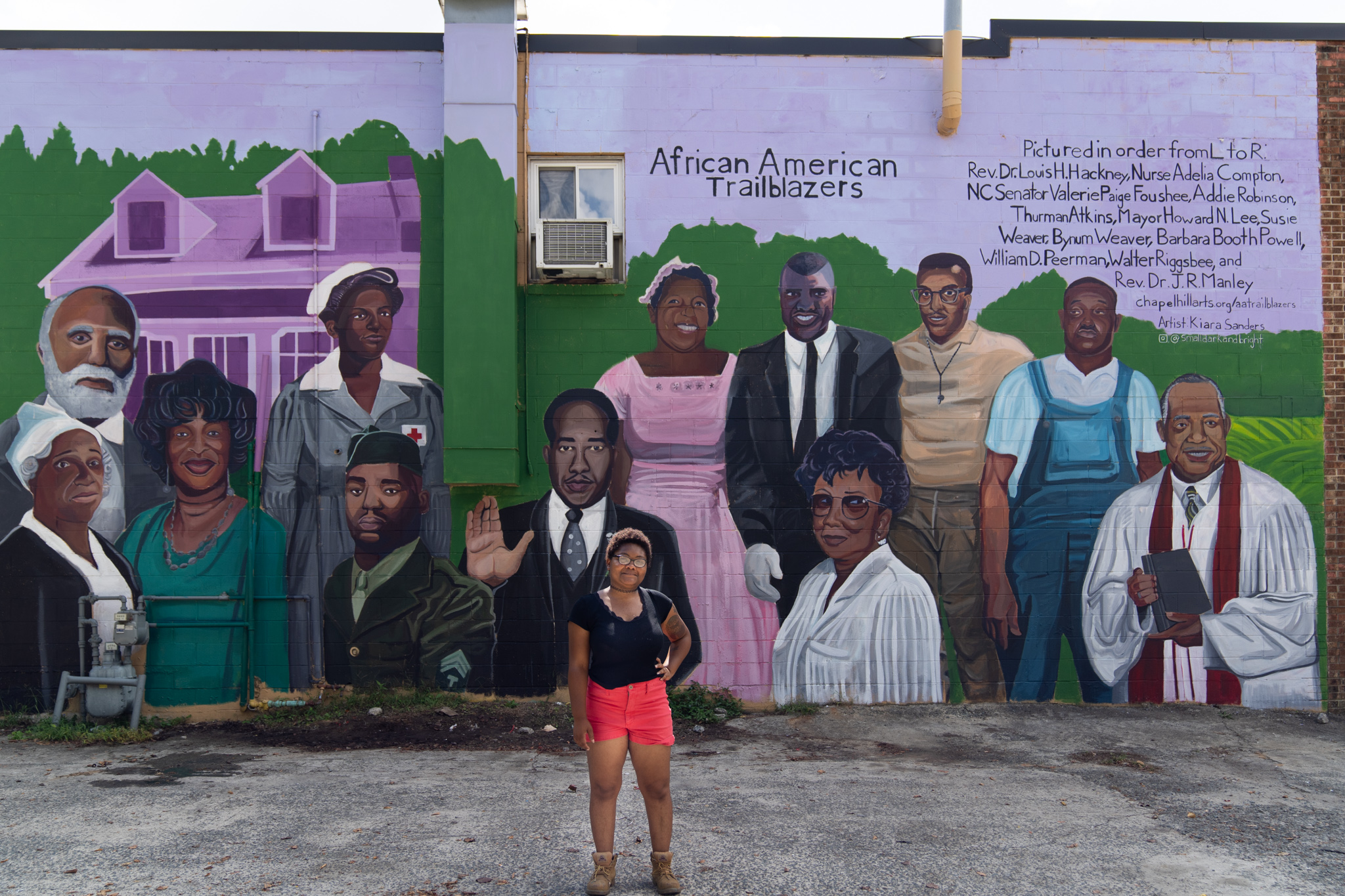 Additional Event Details
Sponsored by
View More Events By Type
Audiences
Categories