Music in the Galleries: Music of the Chevalier de Saint-Georges
Sunday, September 17, 2023 | 2:00 p.m.
This event is now SOLD OUT. To be added to a waitlist, please email acklandRSVP@unc.edu.
Join members of the UNC Baroque Ensemble, under the direction of Brent Wissick, for an intimate art-inspired concert of French classical music by Joseph Boulogne, also known as the Chevalier de Saint-Georges. A tour for concert-goers led by Dana Cowen, exhibition curator and Sheldon Peck Curator for European and American Art before 1950, will follow the performance.
This event is now SOLD OUT. To be added to a waitlist, please email acklandRSVP@unc.edu.
ABOUT THE EXHIBITION
Reform to Restoration: French Drawings from Louis XVI to Louis XVIII (1770-1830) presents over eighty master drawings from The Horvitz Collection, the preeminent private collection of French art in the United States, and showcases some of the most well-known artists of the period, including Jacques-Louis David, Jean-Auguste-Dominique Ingres, and Pierre-Paul Prud'hon. Working in a time of tremendous political and social upheaval in France, artists looked to the art, architecture, and literature of ancient Greece and Rome for inspiration and used stories from antique history and mythology as well as current events and contemporary theater to convey moral and civic values during a period of great uncertainty. Arranged in thematic groupings devoted to the concepts of patriotism, love, honor, conflict, and despair, the works on display demonstrate the intellectual curiosity of late eighteenth- and early nineteenth-century French artists as well as the expressive versatility and powerful immediacy of drawings.
Image credit: Jean-Jacques-François Le Barbier, called Le Barbier L'AÎNÉ (1738-1826), Minerva Presenting the the Chevalier Desilles to Henri IV in the Elysian Fields, ND, Pen with black ink and brush with brown wash on off-white laid paper, 240 x 355 mm. (Framed:  23 x 17 ½ x 1 ½ ), L2023.6.10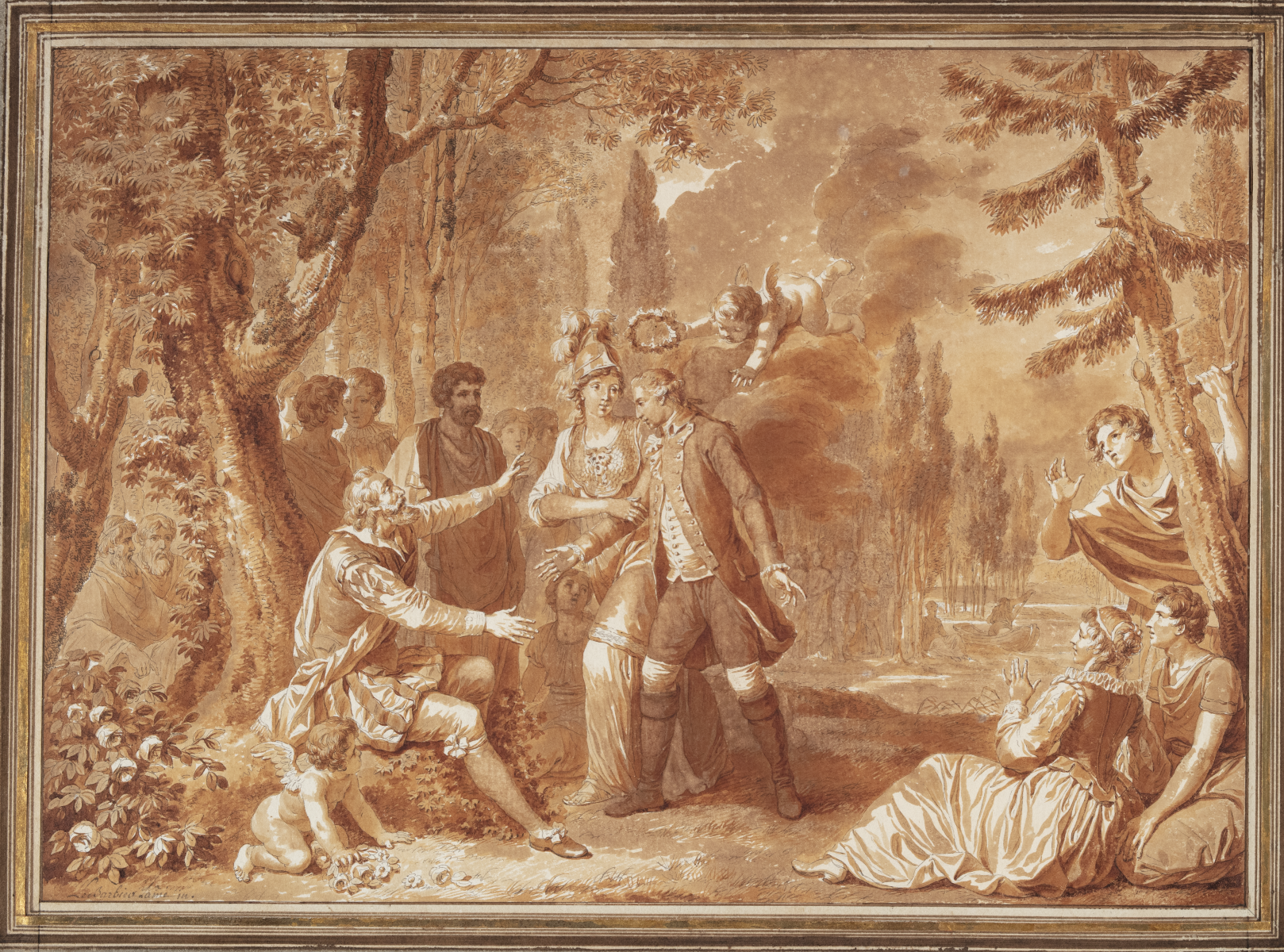 View More Events By Type
Audiences
Exhibitions
Categories
Events Navigation