Spring Fling Arts Festival
Saturday, May 6, 2023 | 11:00 a.m.
–
4:00 p.m.
Join the Ackland Art Museum in conjunction with the Chapel Hill Downtown Partnership, Saturday, May 6 from 11 a.m. to 4 p.m. for the first annual Spring Fling Arts Festival!
Enjoy kid-friendly arts activities on the Ackland Terrace, including printmaking with Biovarg Industries of Durham and coloring pages for the kids. Buy a gift from local artists just in time for Mother's Day and Graduation! You'll find paintings, prints, photography, ceramics, textiles and jewelry from local vendors, chocolate stoneware with gloss glazes by Sandi Carter, Sampada Agarwal's unique Indian-inspired Art, nature painting and photos from Nancy Moore and Timothy Dowell, skateboard art from Ryan Lutz, Paget Fink's lush modern illustration and collage, Little Dog Print Shop textiles and print, and many others!
While you're here, explore the new exhibition Unsettled Things: Art from an African American South, a must-see exhibition!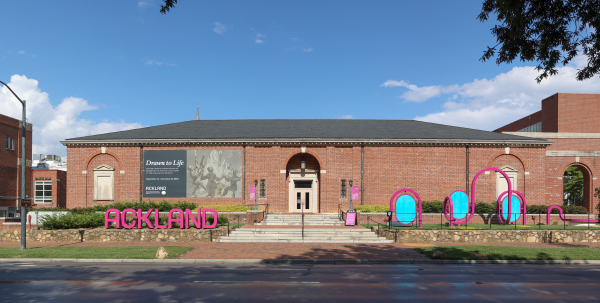 View More Events By Type
Audiences
Exhibitions
Categories
Events Navigation