Take Two Tour: Two Perspectives on "Reform to Restoration"
Friday, September 8, 2023 | 2:00 p.m.
Carolyn Allmendinger (Director of Education and Interpretation, Ackland Art Museum) and Max Owre (Carolina Public Humanities Executive Director and French History scholar) will tour Reform to Restoration with attendees, highlighting select pieces from their different professional points of view. There will be insights, tidbits, and possible (friendly) debate. Space is limited; free ticket required.
ABOUT THE EXHIBITION
Reform to Restoration: French Drawings from Louis XVI to Louis XVIII (1770-1830) presents over eighty master drawings from The Horvitz Collection, the preeminent private collection of French art in the United States, and showcases some of the most well-known artists of the period, including Jacques-Louis David, Jean-Auguste-Dominique Ingres, and Pierre-Paul Prud'hon. Working in a time of tremendous political and social upheaval in France, artists looked to the art, architecture, and literature of ancient Greece and Rome for inspiration and used stories from antique history and mythology as well as current events and contemporary theater to convey moral and civic values during a period of great uncertainty. Arranged in thematic groupings devoted to the concepts of patriotism, love, honor, conflict, and despair, the works on display demonstrate the intellectual curiosity of late eighteenth- and early nineteenth-century French artists as well as the expressive versatility and powerful immediacy of drawings.
Image credit: Anicet-Charles-Gabriel Lemonnier (1743-1814), Seated Roman Senators in Debate, ND, Black, red, and white chalk on light tan wove heightened with white chalk on light tan wove paper, squared in graphite, 356 x 393 mm. (Framed, approx. 24 x26 x 1 ½ ), L2023.6.26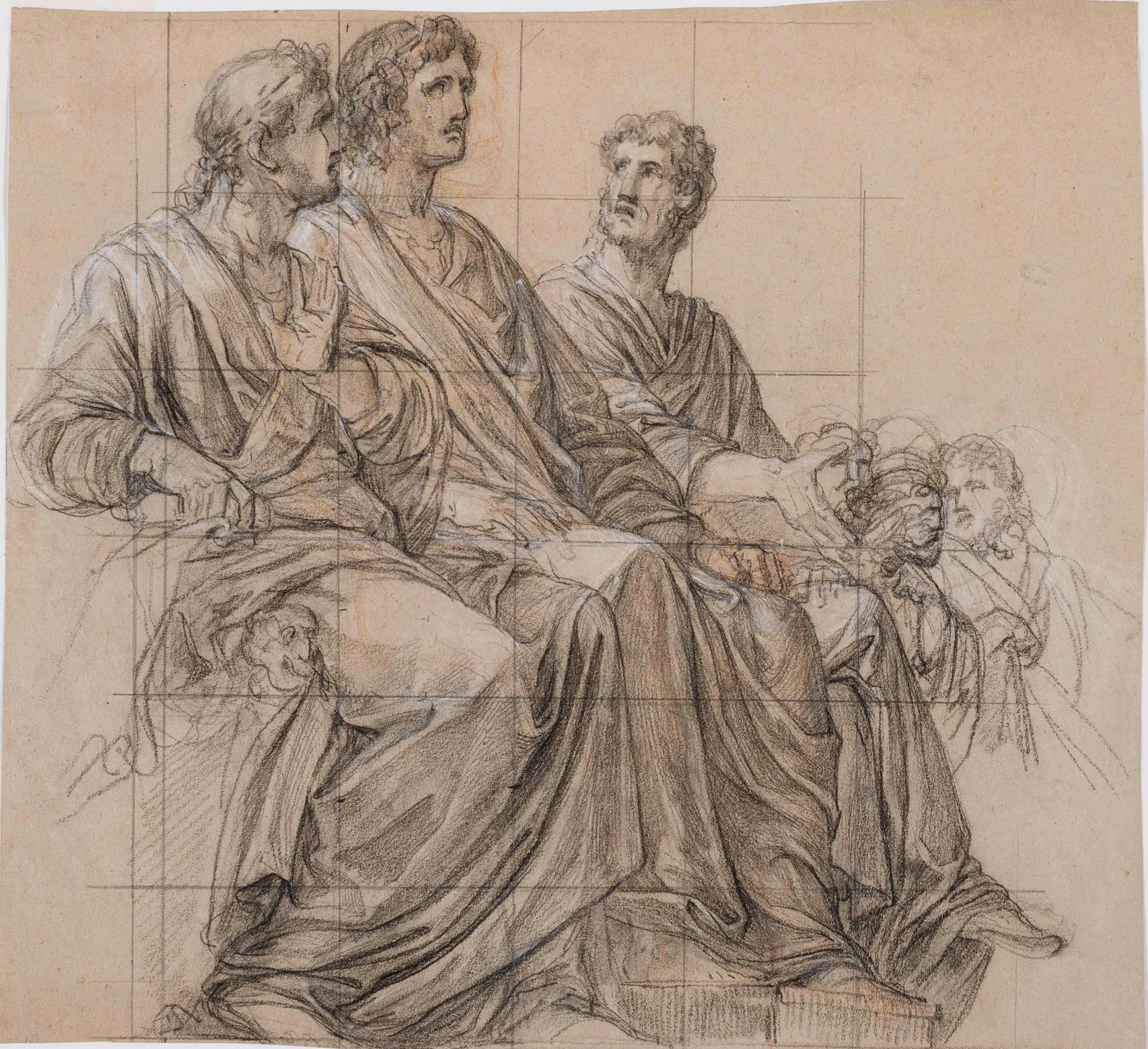 View More Events By Type
Audiences
Exhibitions
Categories
Events Navigation