Virtual Family & Friends Sunday: Ackland at Home
Sunday, August 23, 2020 | 2:00 p.m.
–
5:00 p.m.
Free. Zoom registration required for live events.
As your family embarks on a unique school year, know that the Ackland Art Museum has high-quality resources to support your child's learning.
Although the museum's doors are closed for our community's safety, you can still explore the art virtually. A mix of live and D.I.Y art-based activities await you, all inspired by the Ackland's collection!
LIVE Build your own Close Looking Kit
2:30 P.M. EDT | Zoom
Join intern Carrie Young on Zoom as she walks kids through steps to make your own paper sketchbook. You will need one piece of paper (8.5″ by 11″ or larger) and scissors. Then you'll collect other common household items to create a Close Looking Kit. Sign up here!
LIVE Sketchfabulous: 3D Models at the Ackland
3:30 P.M. EDT | Zoom
Explore the Ackland's 3D Models on Sketchfab with two Ackland staff members. These nine models were created by Kelly Chandrapal, Learning Resource Coordinator, and Joel VanderKamp, Lead Preparator. Sign up here!
Drawing Activities:
Drawing the Collection (monthly video series)
Art-Making Videos:
Art Adventures Spotlight: Gratitude Quilts
In May 2020, kids aged 6-9 learned about Gee's Bend quilter Irene Williams and made Gratitude Quilts in our Virtual Art Adventures program. This virtual program occurs on the second Saturday of each month and is led by instructor Allison Tierney. Find our fall 2020 dates on the calendar!
Virtual Scavenger Hunt:
Explore the Ackland's Collection Search with over 19,000 objects. Can you find something red? Something beaded? An artwork with a triangle in it? Happy searching!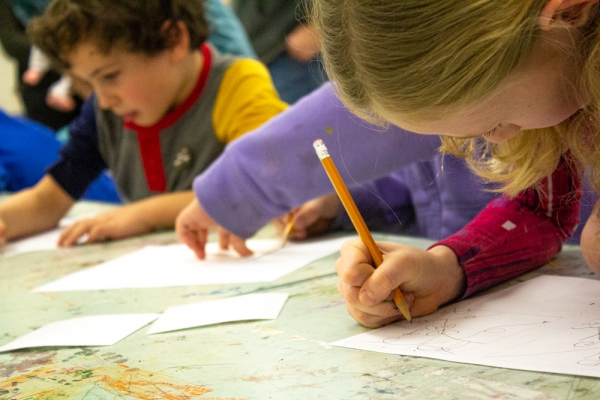 View More Events By Type
Audiences
Categories
Events Navigation