Artist Workshop with Sheila Gallagher
Friday, February 3, 2023 | 1:00 p.m.
–
5:00 p.m.
ART-MAKING WORKSHOP
This hands-on art-making workshop will be led by Boston-based artist Sheila Gallagher. Gallagher will lead participants in a collective hands-on art-making project that uses some of the processes of her plastic landscape paintings like her work Plastic Lila (right), which is currently on view at the Ackland. We'll create pieces of a plastic landscape based on North Carolina native flora selected by the North Carolina Botanical Gardens.
No experience necessary! Drop in and make art with us!
PLASTIC COLLECTION
Help us collect plastic materials to use in the workshop between now and February 3. Please drop off the following materials to the Ackland Lobby, Wilson Library Lobby, the Campus Y Lobby, or Morrison Art Lab on South Campus. We need:
• Plastic containers such as yogurt containers, sour cream cups, diaper genies, shampoo bottles, pretty bottle caps, moisturizer tubes (MUST BE RINSED OUT)
• Small plastic objects like dead plastic pens and markers, old credit cards, recycled plastic plates and recyclable containers, plastic laundry baskets, plastic bread tabs, etc. Look for unusual colors or images (look for #PP also #HDPE)
• Reusable water bottles. (Not regular plastic ones in vending machine. Please no plastic drink bottles, Gatorade etc.)
• Some medical components and dental items (plastic picks, dental floss holders, old toothbrushes)
• Various toys (birthday party junk, old Lego, etc.), perler beads
The event is presented in partnership with Arts Everywhere, the North Carolina Botanical Gardens, the Campus Y, and UNC Library and made possible by a grant from Art Bridges.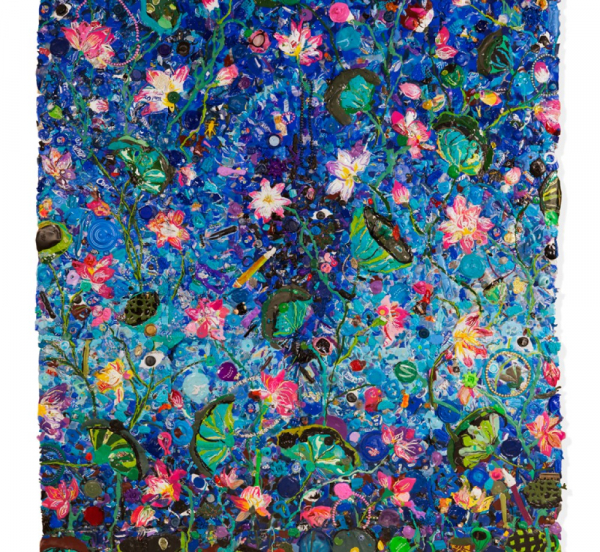 Additional Event Details
Sponsored by
View More Events By Type
Audiences
Categories
Events Navigation