2nd Friday ArtWalk
Friday, April 14, 2023 | 6:00 p.m.
–
9:00 p.m.
Hear poems and write your own poetry during this month's 2nd Friday ArtWalk inspired by the Ackland's current exhibition of Japanese calligraphy, Lotus Moon and Nandina Staff.
Hear Poetry
Hear local poets perform waka poems — the style of poetry featured in the Ackland's current exhibition Lotus Moon and Nandina Staff – as well as their own nature-inspired works at pop-up performances. 
Compose a Poem
Inspired by this year's Arts Everywhere Day theme "YOU Are an Artist!" visitors are encouraged to compose this own waka poem (using its distinctive syllable pattern, 5-7-5-7-7 and natural world inspiration). You can read it during an open mic session if you'd like and write your poem down on the traditional vertical strip of paper. All materials provided; no experience necessary.
Poetry in the Arboretum
The following day, Saturday, April 15, from 10:30 a.m. – 2:30 p.m., join us at Carolina's Coker Arboretum as we hang all the newly-composed waka poems from the branches of the Central Lawn. Poetry writing supplies will also be available at the Arboretum.
Presented in connection with Lotus Moon and Nandina Staff: The Art of Ōtagaki Rengetsu and Nakahara Nantenbō (on view March 31 – June 11, 2023). Part of the 2nd Friday ArtWalk and UNC-Chapel Hill's Arts Everywhere Day.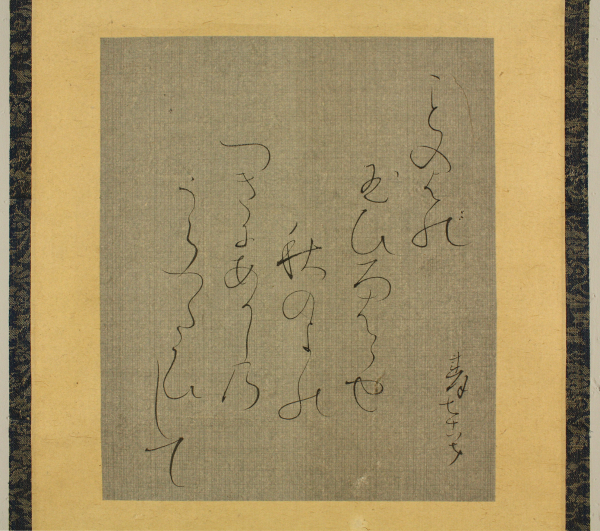 View More Events By Type
Audiences
Exhibitions
Categories
Events Navigation