Rengetsu and Nantenbō: Calligraphy and Context
Saturday, April 15, 2023 | 9:00 a.m.
–
4:00 p.m.
*This event is sold out. Please contact acklandrsvp@unc.edu to join a registration wait list. Thank you!*
A one-day symposium considering the two artists of Lotus Moon and Nandina Staff, open to the general public and scholars alike. The symposium will look at the work of artists Ōtagaki Rengetsu and Nakahara Nantenbō from multiple perspectives, including Japanese Buddhism, the materiality and functions of the work, the role of literature, and the aesthetics of calligraphy. This symposium celebrates gifts from Ray Kass and Jerrie Pike, organized by the Ackland Art Museum from an initial concept by Professor Stephen Addiss (1935-2022).

The symposium is free and open to the public. Registration is required as space is limited.

9:00 to 9:30: Registration and refreshments
9:30 to 9:45: Welcome – Katie Ziglar, Director, Ackland Art Museum
9:45 to 10:30: Prologue – The Odd Couple – Peter Nisbet, Deputy Director for Curatorial Affairs, Ackland Art Museum
Collecting and Collaborating: Stephen Addiss and the Mountain Lake Workshop – Ray Kass, Artist and collector, Christiansburg, VA
10:30 to 12:00: Rengetsu's Waka Poetics: Collaborations and Convergences – Melissa McCormick, Andrew W. Mellon Professor of Japanese Art and Culture, Harvard University
Journeys Through Space and Time: The Multiple Dimensions of Rengetsu and Nantenbō Calligraphy – Paul Berry, Independent Scholar, Kyoto, Japan
12:00 to 12:30: Discussion and Questions
12:30 to 2:00: Lunch
2:00 to 3:30: The Art of Rengetsu and Nantenbō in the Buddhist World of their Time – Patricia J. Graham, Center for East Asian Studies, University of Kansas
Communities of Practice: Social Relations and the Functions of Art in the Careers of Rengetsu and Nantenbō – Morgan Pitelka, Bernard L. Herman Distinguished Professor, The University of North Carolina at Chapel Hill
3:30 to 4:00: Discussion and Questions
4:00 to 5:00: Exhibition viewing.
This symposium has been made possible by the Ackland's Ruth and Sherman Lee Fund for Asian Art and by the Carolina Asia Center.
Image Credit:
Left to right: Ōtagaki Rengetsu, Japanese, 1791-1875, Waka Poem: "The Blood…" (detail), early 1860s, hanging scroll; ink, color, and tarnished silver flakes on textured paper, mounted, overall: 55 × 12 1/4 in. (139.7 × 31.1 cm), Gift of Ray Kass '67 ('69 MFA) and Jerrie Pike in honor of Burl Ives, 2022.18.13; Nakahara Nantenbō, Japanese, 1839-1925, Staff, with Inscription: "Speak – Nantenbo! …" (detail), 1920, hanging scroll; ink on paper, mounted, overall: 81 1/8 × 19 11/16 in. (206.1 × 50 cm), Gift of Ray Kass '67 ('69 MFA) and Jerrie Pike in honor of Mountain Lake Symposium and Workshop, 2022.18.22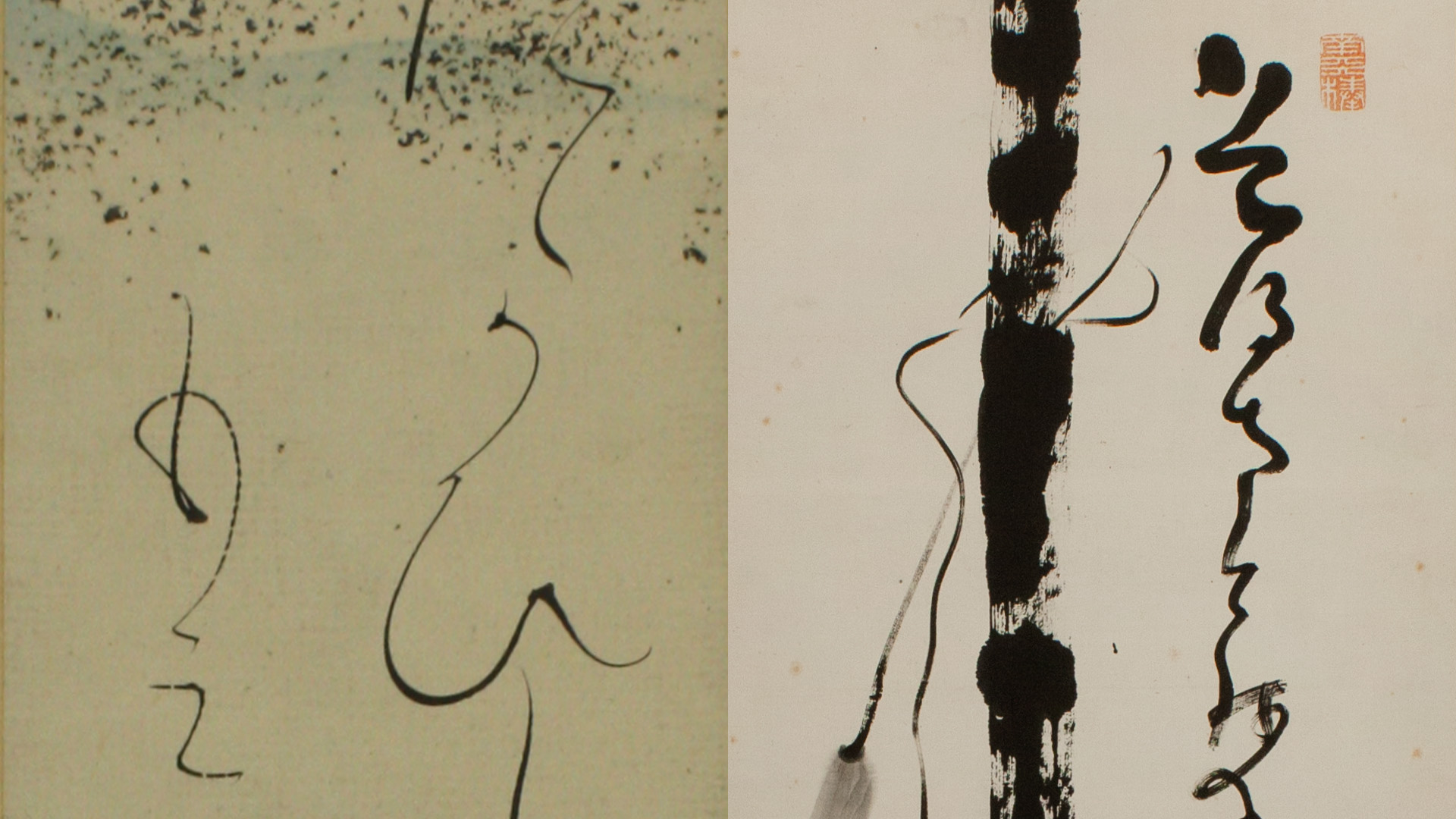 View More Events By Type
Audiences
Categories
Events Navigation