Ackland Presents: Poetry at the Arboretum
Saturday, April 15, 2023 | 10:30 a.m.
–
1:30 p.m.
This April commemorates the 120th anniversary of Coker Arboretum. In connection with this celebration and the Ackland Art Museum's exhibition Lotus Moon and Nandina Staff, the Ackland will host a free, drop-in poetry writing program on the arboretum's central lawn. Visit any time from 10:30am – 1:30pm to enjoy the serene landscape and the pleasure of crafting poetry to hang amongst the blossoms. Your hanging poems will remain displayed in the gardens through April 24.
Lotus Moon and Nandina Staff: the Art of Ōtagaki Rengetsu and Nakahara Nantenbō (on view March 31 – June 11, 2023) showcases around fifty calligraphy scrolls produced by two nineteenth-century Japanese masters of the form. Visit ackland.org to find other opportunities to engage with the exhibition, including a public symposium running concurrently on April 15 and an April 14 poetry open mic night during the 2nd Friday ArtWalk, with special guests and poetry displays from Piedmont Laureate Dasan Ahanu, Carrboro Poet Laureate Liza Wolff-Francis, and members of the NC Haiku Society.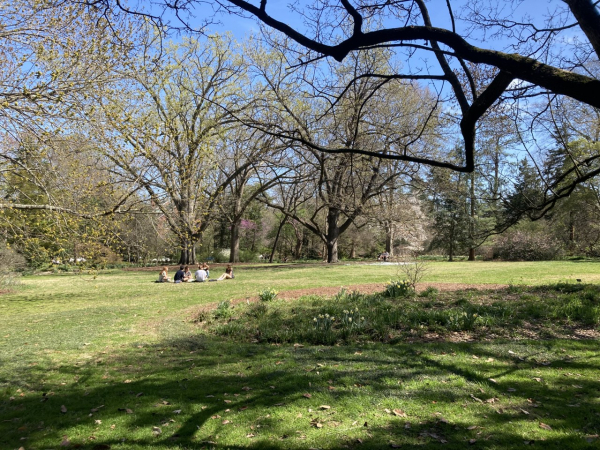 View More Events By Type
Audiences
Exhibitions
Categories
Events Navigation