Ackland F.A.M.: Play at the pARC
Sunday, July 24, 2022 | 6:00 p.m.
–
9:00 p.m.
Celebrate summer and the spirit of play at pARC by The Urban Conga, the Ackland's newly opened Terrace installation, with a vibrant afternoon — and evening — of interactive activities!
1-5 p.m. | Ackland F.A.M.: Play at the pARC
– Pick up a F.A.M. Activity Kit and make your own reflective suncatcher inspired by pARC
– Take a summery scavenger hunt through the galleries to cool off
6-9 p.m. | pARC Movement Workshops
Join a pARC-inspired movement workshop led by choreographer Killian Manning, with special musical guest Dan Levine on cello. Workshops begin at 6 p.m., 7 p.m., and 8 p.m. All ages and abilities are welcome! Wear comfortable clothing for a July evening and rubber-soled shoes.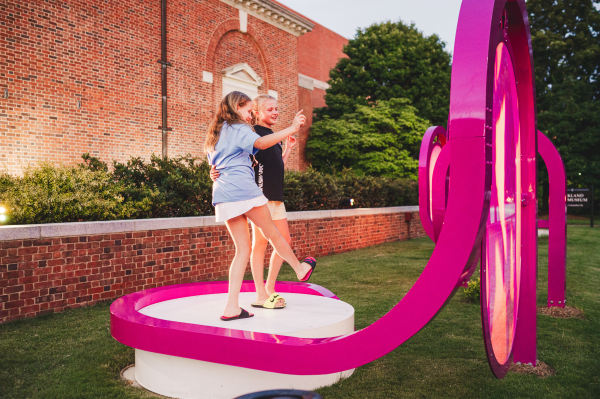 View More Events By Type
Audiences
Exhibitions
Categories
Events Navigation