Twilights on the Terrace: Warm Evenings and Watercolors
Friday, August 12, 2022 | 5:00 p.m.
–
9:00 p.m.
Enjoy a warm summer evening downtown with art-inspired crafts — and local craft beer — at this month's Twilight on the Terrace!  

Craft Beer and Art-Inspired Crafts
See Alexis Rockman: Shipwrecks, then pick up a paintbrush and experiment with watercolor on the Ackland's Terrace while enjoying a local beer and snacks from Craftboro Brewing. Share and tag your photos with #acklandpARC for a chance to take home your own watercolor kit (while supplies last)! 
Artist/Business Meet and Greet
Join the Ackland and the Downtown Chapel Hill Partnership for a meet and greet for artists and downtown businesses. Artists, learn how you can connect with downtown businesses, including restaurants, cafes, bookstores, hotels and more to showcase your work. Business leaders, find an artist to partner with your business for 2nd Fridays.
Galleries open 'til 9 p.m. with free admission!
Also new on view: Houseguests: American Art from the Art Bridges Collection Loan Partnership, with stunning works visiting the Ackland from the Crystal Bridges Museum of American Art in Bentonville, Arkansas.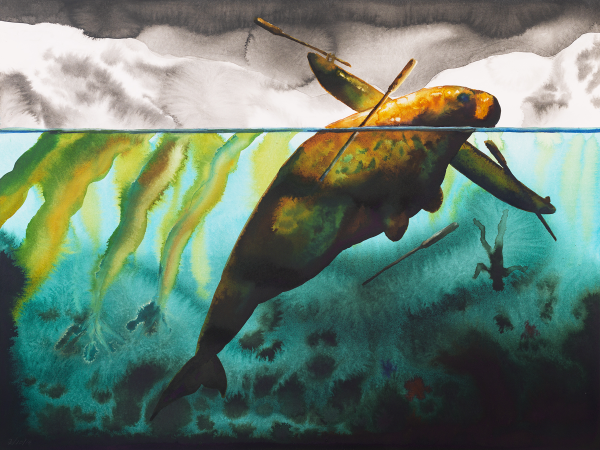 Additional Event Details
Sponsored by
View More Events By Type
Audiences
Exhibitions
Categories
Events Navigation