Ackland Film Forum: "The Big Boss" (1971)
Thursday, February 24, 2022 | 7:30 p.m.
–
9:15 p.m.
Free for students and general public.
Join us at the next Global Cult Cinema screening to see the kung-fu classic that made Bruce Lee famous.
The Big Boss
Wei Lo, Hong Kong, 1971, 1h 40m
Introduced by Martin Johnson, UNC-Chapel Hill
FILM SYNOPSIS
Cheng, played by Bruce Lee, is a city boy who moves with his cousins to work at a ice factory. He does this with a family promise never to get involved in any fight. However, when members of his family begin disappearing after meeting the management of the factory, the resulting mystery and pressures forces him to break that vow and take on the villainy of the Big Boss.
—IMDB
TICKETS
Free tickets available at the Varsity Theatre, 123 E. Franklin St.
____________________________________________________________________________________________
ABOUT THE GLOBAL CULT CINEMA SERIES
From Rocky Horror Picture Show to The Big Lebowski, cult classics are movies that become objects of adulation for their most dedicated fans. While some cult classics are good movies by conventional standards, others are famous precisely because the director was more interested in having a good time than winning awards. In this series, we'll show four global cult classics (or soon to-be classics), including Çetin İnanç's 1982 science-fiction action film Dünyayı Kurtaran Adam ("The Man Who Saved the World"), which infamously "borrowed" special effects sequences from Star Wars and Lo Wei's 1972 film The Big Boss, which made Bruce Lee an international star. Tears of the Black Tiger pays homage to Thai action films and melodramas of the 1950s, crossing that indelible line between reverence and parody. Om Shanti Om also pays tribute to a golden era of filmmaking, only in this case it's concerned with recreating the over-the-top dance numbers of 1970s Bollywood filmmaking.
The Spring 2022 Global Cult Cinema series, co-organized by the Ackland Art Museum and the Film Studies Program in the Department of English and Comparative Literature, is presented in connected with an installation in Ackland Upstairs, the Museum's second floor gallery featuring short term displays of works being used in conjunction with university classes. This semester, visitors can find examples of posters from the Ackland's collection on display for Research Methods in Film Studies: Histories of Moviegoing.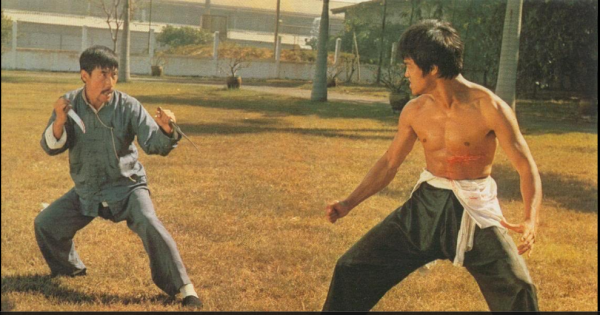 View More Events By Type
Audiences
Exhibitions
Categories
Events Navigation