Radical Healing and Decoloniality: Museums in Transition
Thursday, February 24, 2022 | 5:00 p.m.
–
6:00 p.m.
Free; registration required.
This talk by Amanda Maples, Curator of African Art at the NC Museum of Art, is part of UNC Chapel Hill's African Studies Center's Decolonizing African Studies Series.
With the advent of global protests urgently calling for social justice and the end of systemic racism, museums have been called upon to reflect on their own institutional histories and grapple with the role they have played in perpetuating stereotypes and inequities—both in gallery and collections representation, and within their administration. A critical aspect of this relatively recent pursuit to decolonize includes facing the violence at play in colonial and imperial histories, and making efforts towards reparations more broadly. Such momentum has catapulted museums into a period of transition and their responsibilities are fundamentally changing towards creating space for radical healing.
Register here for this free virtual talk!
Organized by the African Studies Center, College of Arts and Sciences, UNC-Chapel Hill.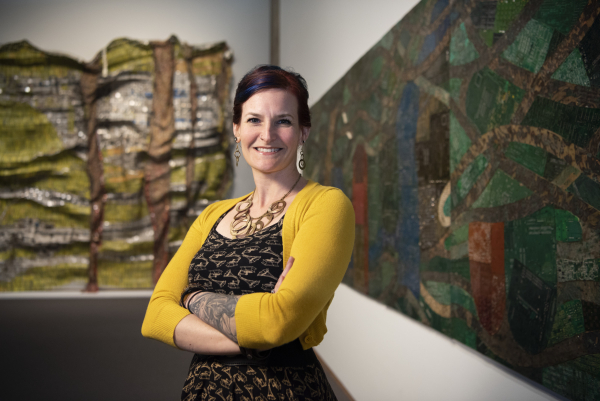 Additional Event Details
Sponsored by
View More Events By Type
Audiences
Categories
Events Navigation