Animation Workshop with Stella Rosalie Rosen
Saturday, April 23, 2022 | 10:30 a.m.
–
12:00 p.m.
Join Stella Rosalie Rosen, 2022 MFA candidate whose work is featured in Myth & Memory, for a special hands-on workshop on Index Card Animation!
In this workshop, participants will learn the basics of 2D frame animation on paper using pencils and index cards. After a short lecture, a demonstration, and a few screenings of animated works drawn on paper, participants will be encouraged to experiment with animations of their own on index cards following a theme generated by the group. The group's work will be photographed and compiled into a short film at the end of class. At the end of this workshop, participants will have learned how drawing frame-by-frame creates motion and movement in animation. Participants will even gain the tools to create their own animated works at home!
Space is extremely limited and a free ticket is required (register below). This workshop is for ages 13+.
Presented in connection with Myth & Memory: Selected Works by the MFA Class of 2022. This exhibition and its related programs are made possible by the generous support of Maryanna & Will Johnson and The Seymour & Carol Levin Foundation.
—
Stella Rosalie Rosen is an experimental animator and has been honing her skills since 2017. She works with a variety of other techniques, including clay animation, puppetry, replacement animation, and live-action video, but finds her home in plain old graphite on paper. Rosen's work uses narrative animation to illuminate stories that draw from her own experience living in an austere and industrialized world where oppressive hierarchies cause the abjection of certain bodies and the destruction of the natural world. Rosen finds inspiration in plants, animals, overheard conversations, childhood obsessions, and things she finds on the ground. She has had her films shown at festivals all over the world, including Bushwick Film Festival, Brooklyn Women's Film Festival, Oakland Short Film Festival, Cosmic Rays, and Florida Animation Festival. Rosen earned her undergraduate degree in biology, and carries a fascination with the natural world into all of her work. Rosen studied animation at Vancouver Film School and California Institute of the Arts. She was raised in New York City and is now based out of Durham, NC.
Visit Stella's website.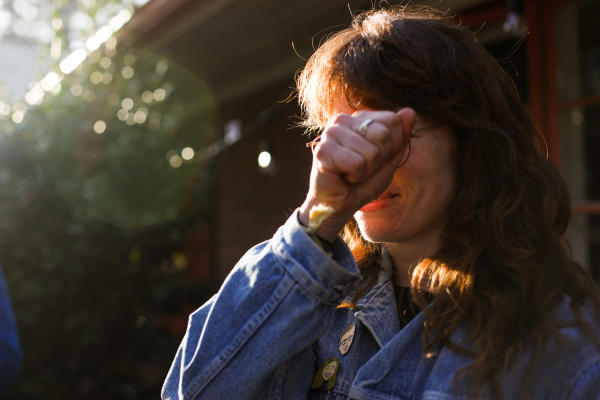 View More Events By Type
Audiences
Categories
Events Navigation