Artist Conversation: Christopher Myers
Friday, September 17, 2021 | 3:30 p.m.
–
4:30 p.m.
Free. Registration required for Zoom link.
Join us for a virtual conversation between artist Christopher Myers and the Ackland's Lauren Turner, assistant curator for the collection. Myers's work Fish Pieta (2020)(seen at right) is a new acquisition in the Museum's permanent collection and is featured in the 2021-2022 Close Looks series. In this free Zoom webinar, we'll hear from Myers about this recently-acquired work and how it fits into his larger body of work exploring global cultural exchange.
Get free tickets to this virtual webinar below! Registered participants will receive a Zoom link in the email provided.
—
Christopher Myers is an artist and writer who lives in New York. While he is widely acclaimed for his work with literature for young people, he is also an accomplished fine artist who has lectured and exhibited internationally. He writes, "I've been asking the question lately, 'What does it mean to be an artist whose work is rooted in the experience of global cultural exchange?"
More than the simple small-world market-driven exchanges that mark some artists, whose practices are rooted in the anthropological or outsourcing models of cultural exchange, he is interested in the aesthetic bridges that have been built organically across cultures, classes, and geographies, and has been creating work in those in-between spaces for years. His practice can be divided into two categories, work by his own hands that lives in the syncretic, the hybrid, and the improvised, and collaborations with artisans from around the globe, extending the conversation of cultural movement across continents and artistic milieus.
He has worked with traditional shadow puppet makers in Jogjakarta, silversmiths in Khartoum, conceptual video artists in Vietnam, young musicians in New Orleans, woodcarvers in Accra, weavers in Luxor and many other artists, who he sees as all being part of one large conversation about the movement of culture, and the ways that languages are borrowed globally, traded from South to South, in order to address the specific local concerns of people that have been thrust into contexts that range far beyond their locality.
—
Live closed captioning will be provided for this event.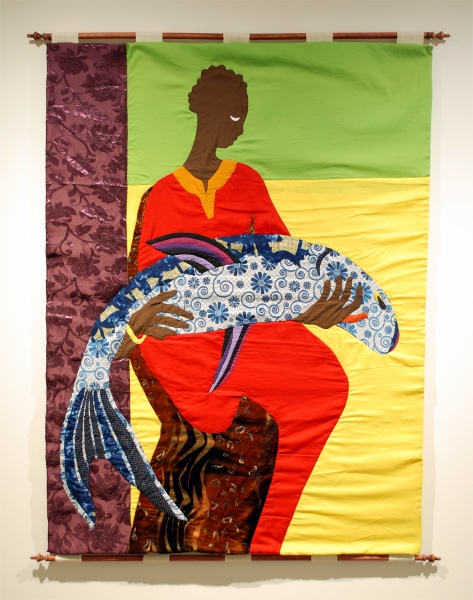 View More Events By Type
Audiences
Exhibitions
Categories
Events Navigation