Close Looks Conversational Tour: Hale Woodruff's Landscape "(Mississippi, Soil Erosion)"
Wednesday, February 23, 2022 | 1:30 p.m.
–
2:00 p.m.
Join Weixin Zhou, Ackland Graduate Teaching Fellow, for an informal conversation about Hale Aspacio Woodruff's 1940s painting Landscape (Mississippi, Soil Erosion), a work featured in the Ackland's Close Looks project and part of the Museum's permanent collection. Plan to look closely and think collectively.
Registration is limited. Sign up for free tickets to this in-person program below.
If you find yourself unable to attend, please email acklandrsvp@unc.edu, so that we may offer the space to others.
This program is supported by the Orange County Arts Commission.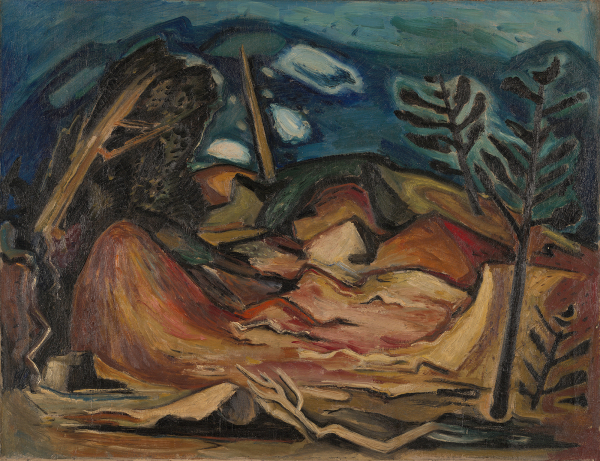 Events Navigation