Intergalactic Soulstice: Virtual Family and Friends Sunday
Sunday, June 21, 2020 | 2:00 p.m.
–
5:00 p.m.
Explore the world of Project LHAXX with a story time, crafts, and a closer look at the work on display at the Ackland for our June Virtual Family & Friends Sunday!
Each month, the Ackland hosts a free program for families, kids, and the young at heart featuring hands-on art activities, live performances, tours, and more. Although the Museum's doors are closed for our community's safety, you can still explore the art virtually!
A mix of D.I.Y. and live interactive activities await you, all inspired by the Ackland's current site-specific installation, Project LHAXX.
Activities include:
Live Story Time: Mae Among the Stars by Roda Ahmed
2:30 pm | Live Zoom story time with Carrie Young, Public Programs Intern
Register here!
Art-Making
Nellie Mae Rowe-inspired craft video
Learn more about the artist here.
D.I.Y. Binary Code Bracelets
Click here to download instructions. Don't forget to look at the Binary Code Alphabet to help decode the ones and zeros.
Artist Spotlight Videos
Interview with Intergalactic Soul
Artists Marcus Kiser, Jason Woodberry, and Quentin Talley speak with Lauren Turner, Assistant Curator for the Collection, about their multi-year artistic project Intergalactic Soul.
Learn more about Intergalactic Soul on their website.
"Musings for Monday" Conversation with Tarish Pipkins
Learn more about Tarish Pipkins, a.k.a. Jeghetto on his website.
Listen to Afro-Futurism Jams
Check out Quentin Talley and the Soul Providers's YouTube production, which premiered on June 20, 2020. Their new single "Humans Only" is on all digital platforms.
Read about Afro-Futurism
Find your next favorite book on the Intergalactic Soulstice Reading List! We've compiled suggestions from picture books to Adult fiction.
Intergalactic Soulstice is a virtual Afrofuturist festival inspired by ART& Intergalactic Soul: Project LHAXX at the Ackland Art Museum. Join us June 19—21 to experience the full schedule of programs.

Intergalactic Soulstice is funded in part by a grant from Arts Everywhere and supported by the North Carolina Arts Council, a division of the Department of Natural and Cultural Resources.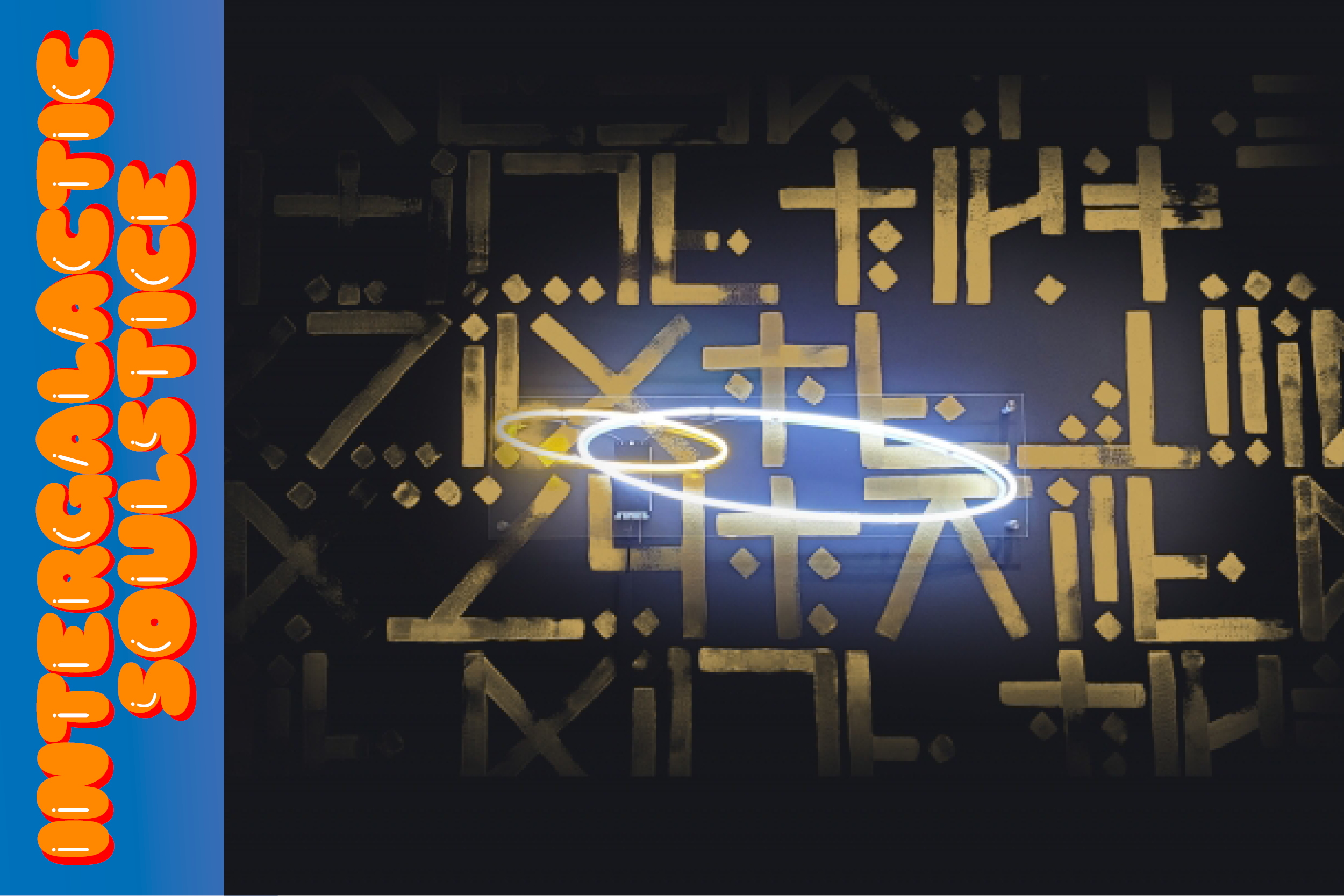 Additional Event Details
Sponsored by
View More Events By Type
Audiences
Categories
Events Navigation