Intergalactic Soulstice: "5P1N0K10"
Friday, June 19, 2020 | 3:30 p.m.
–
4:30 p.m.
Zoom (Link Provided with Ticket)
Free; registration required
This Friday, join us for a very special virtual performance of 5P1N0K10 (SPINOKIO), a hip-hopera created and performed by Jeghetto and co-written by Pierce Freelon, in reference to the Ackland's site-specific installation by Intergalactic Soul, Project LHAXX. Jeghetto's Afrofuturistic puppet show is set in a post-apocalyptic future with an original score by hip-hop producer Hir-O. This show is suitable for audiences 10 and up.
Sign up here!
3:30–4:00 p.m. 5P1N0K10 (SPINOKIO) performance
4:00–4:30 p.m. Q & A with Jeghetto
Intergalactic Soulstice is a virtual Afrofuturist festival inspired by ART& Intergalactic Soul: Project LHAXX at the Ackland Art Museum. Join us June 19—21 to experience the full schedule of programs.
Intergalactic Soulstice is funded in part by a grant from Arts Everywhere and supported by the North Carolina Arts Council, a division of the Department of Natural and Cultural Resources.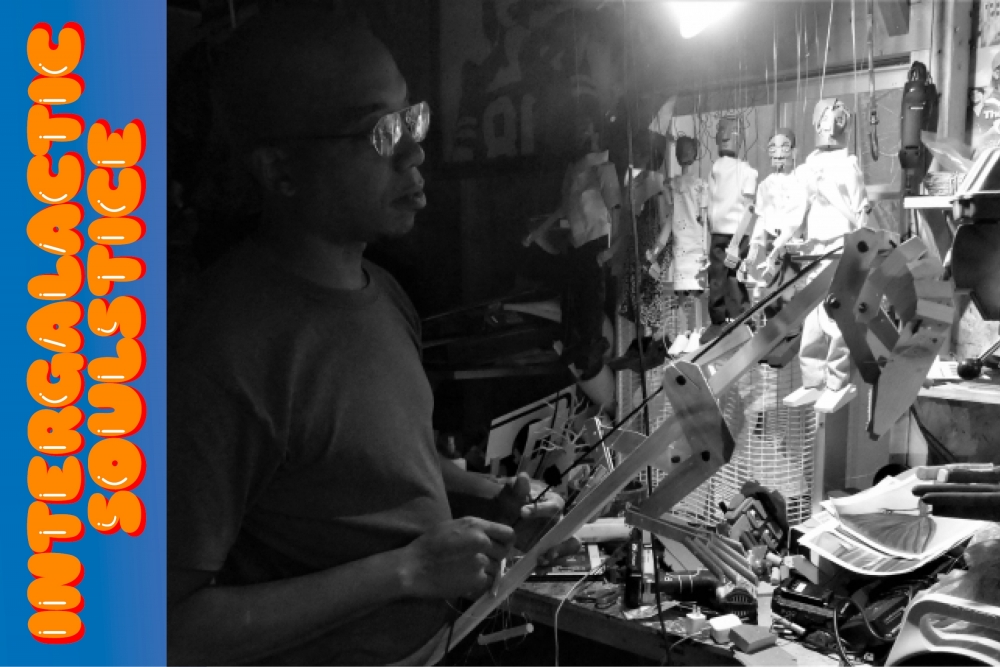 Additional Event Details
Sponsored by
View More Events By Type
Audiences
Categories