Ackland Film Forum: "Queer Genius" Watch Party & Panel
Tuesday, October 13, 2020 | 7:00 p.m.
–
10:00 p.m.
Free. Registration Required.
This fall, in collaboration with the Film Studies Programs in the Department of English and Comparative Literature at UNC-Chapel Hill, the Ackland Film Forum presents an all virtual series on Queer Cinema. View the selected films on your own or join us for a watch party with the filmmaker. Watch parties will be followed by a live post-film panel discussion with the filmmaker and area scholars.
The first film in the series, Queer Genius, explores the remarkable lives of five queer female artists: Barbara Hammer, Eileen Myles, Black Quantum Futurism, Moor Mother, and Dynasty Handbag / Jibz Cameron. Queer Genius will be available to stream for Ackland Film Forum audiences October 9-15, 2020, with a watch party and panel on Tuesday, October 13.
October 13, 2020 | Queer Genius Watch Party and Panel
7 p.m.
Watch Queer Genius along with filmmaker Chet Pancake and share your thoughts and questions for the filmmaker on Twitter. #AcklandFilmForum
9 p.m.
Following the watch party, join Chet Pancake, film scholars Franklin D. Cason Jr. (North Carolina State University) and Sarah Keller (University of Massachusetts Boston), and special guest Florrie Burke for a virtual post-film discussion. The panel will be moderated by Martin Louis Johnson (UNC-Chapel Hill).
Links to both the streaming film and panel are provided with registration. Register below.
—
About the Panelists:
Chet H. Pancake is an award-winning filmmaker and sound artist. Chet's work has been presented nationally and internationally in a wide variety of venues, including the Museum of Modern Art, Royal Ontario Museum, Baltimore Museum of Art, Academy of Fine Arts Prague and Big Screen Plaza, Herald Square NYC. Pancake's awards include the Paul Robeson Independent Media Award, Jack Spadaro Documentary Award, Maryland State Arts Council Individual Artist Award, the Silver Chris, and Edes Foundation Emerging Artist Fellowship at the School of the Art Institute of Chicago and the Pew Center for Arts & Heritage "No Idea Too Ridiculous" grant. Chet's films have been broadcast in the U.S.A. and Great Britain (Sundance Channel, PBS, FreeSpeech TV, CommunityChannelUK) and are distributed by Bullfrog Films and the Canadian Filmmakers Distribution Centre. Sound art releases can be found on Ehse Records and Recorded in Baltimore. Pancake completed an MFA at the School of the Art Institute of Chicago in May 2012. Chet is currently a member of the Vox Populi Gallery in Philadelphia, PA.. Pancake was recently commissioned by Goldsmiths at University of London to provide creative work for "Citizen Sense", a 1.5M (EUR) multi-year project directed by Dr. Jennifer Gabrys.
Dr. Franklin D. Cason Jr. is a filmmaker and film scholar, who has taught courses in film theory, history, aesthetics, criticism, and analysis. His research interests have been primarily concerned with film, modern visual culture, and media studies. As such, his writing and artistic practice reaches across the disciplines of art history, film studies, digital multimedia, graphic novels, philosophy, sociology, literature, musicology, aesthetic theory, visual studies, and historical poetics. His most recent essay, "Symbiopsychotaxiplasticity: Some Takes on William Greaves," co-authored with Tsitsi Jaji, was recently published in Cultural Studies (28:4, 2014), in a special issue on Theorizing Production, edited by John Jackson. Currently, he is at work on an intellectual biographical documentary on African American Philosopher Alain Locke, and completing a book on the institutional context of the politics and aesthetics of African American films.
Dr. Sarah Keller is Associate Professor of English and Director of Cinema Studies at University of Massachusetts Boston. She has lectured and published extensively on women and film history and aesthetics. Her book Maya Deren: Incomplete Control examines the role of unfinished work through Maya Deren oeuvre (Columbia University Press, 2014), and her book Anxious Cinephilia was published in 2020 by Columbia University Press. Her current project, Barbara Hammer: Pushing Out of the Frame, is a study of the career of visual artist and experimental filmmaker Barbara Hammer for Wayne State University Press's Queer Screens Series, edited by David Gerstner.
Dr. Martin L. Johnson is assistant professor of English and Comparative Literature at the University of North Carolina at Chapel Hill. His first book, Main Street Movies: The History of Local Film in the United States, was published by Indiana University Press in 2018. He is currently working on two projects—a history of advertising film in the U.S., and a history of early (pre-1923) educational cinema.

Ackland Film Forum is sponsored in part by the Laughing Gull Foundation.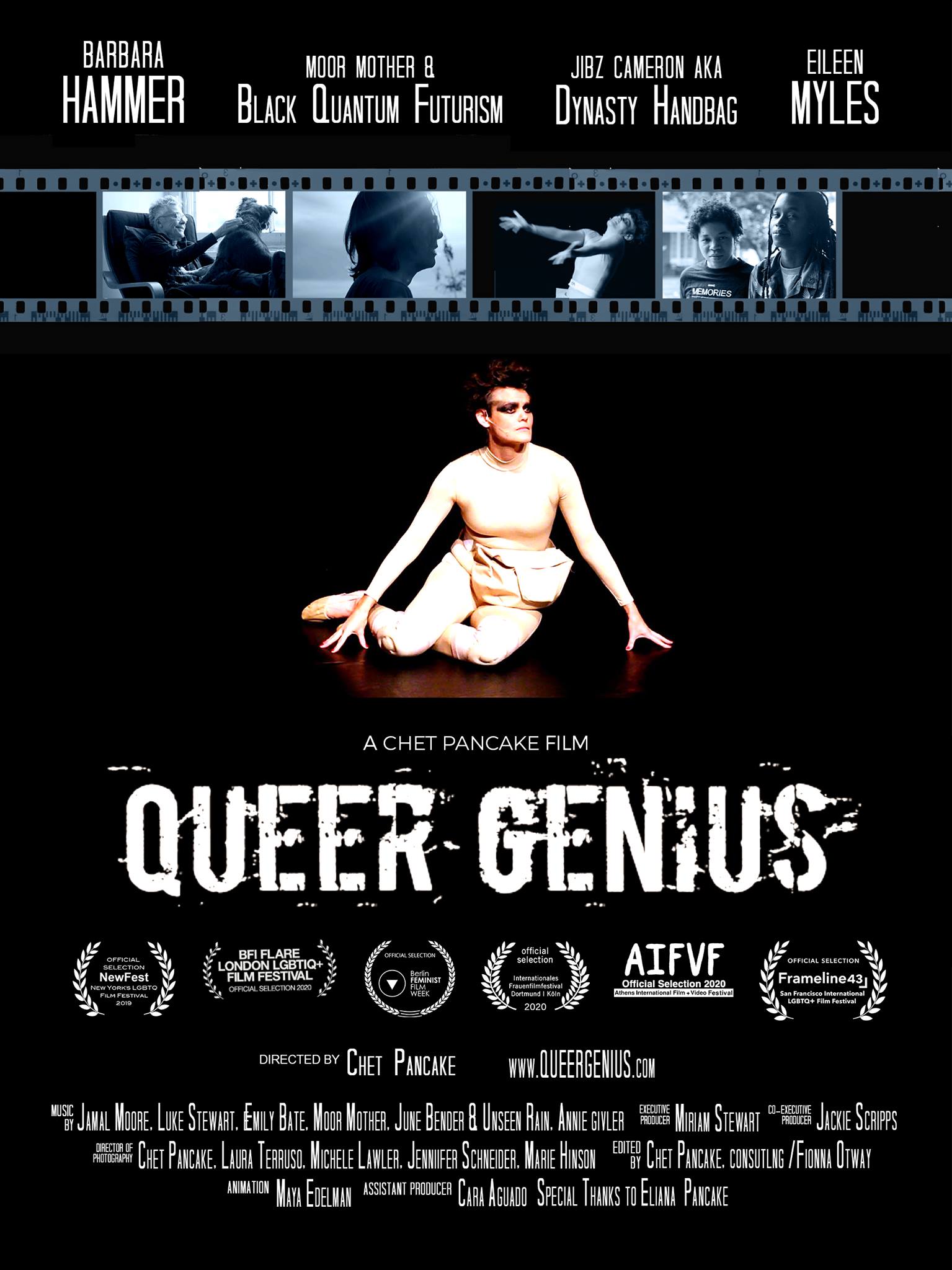 Additional Event Details
Sponsored by
Events Navigation