Timed Ticketing – April 10, 2021
Saturday, April 10, 2021 | 1:00 p.m.
–
5:00 p.m.
Free; registration required.
What to Expect
· Ackland staff will regularly sanitize high touch surfaces, including the doors and restrooms.
· Ackland staff will wear masks and perform transactions from behind a Plexiglas shield.
· Using timed ticketing, visitation to the museum will be limited so that visitors have space to safely enjoy our exhibitions.
· Tickets are available for individuals and families with four or fewer people in their household.
· Social Distancing signage and gallery capacity signage in museum galleries will assist with a safe and easy flow of visitors.
· Currently, the Ackland is not offering in-person programs or group tours.
What We Request
The Ackland Art Museum cannot guarantee that any visitor will not contract COVID-19 while on the Ackland's premises. By reserving a ticket and visiting the Ackland, all visitors voluntarily assume all risks related to COVID-19 exposure, since this risk exists in any public setting. 
Tickets may be requested for parties of no more than four (4) people and must be reserved in advance. The Ackland may ask visitors whether they are experiencing symptoms of COVID-19 recognized by the US Centers for Disease Control and Prevention. The Ackland reserves the right to deny entrance to any visitor or members of that visitor's party who report having COVID-19 or who exhibit possible COVID-19 symptoms. If visitors experience these symptoms while in the Museum, they may be asked to leave. 
We ask for visitors' cooperation to help protect the health and safety of our community. Visitors must comply with all visitor protocols set forth in the Ackland's Visiting Us During the Pandemic webpage, ticketing confirmation communications, posted signage, and instructions from staff. The Ackland reserves the right to refuse or revoke entry to any visitor, including members of that visitor's party, for failing to comply with protective measures. 
The Ackland is collecting and retaining visitor contact information to allow for notification if a visitor may have been exposed to COVID-19. Contact information may be shared with public health officials if visitor has been exposed, and health officials will then contact you to answer your questions and provide resources. By purchasing a ticket, visitors consent to the collection, use, and disclosure of their contact information, and acknowledge that these procedures do not create any right to notification.  
The information you provided for this reservation may also be used to inform you about future exhibitions, events, and programs or used to solicit for optional feedback via anonymous surveys; the Ackland will not share your information with any third parties. You can unsubscribe from future communications by clicking the unsubscribe link in any email you receive from the Ackland.
Welcome back! We thank you for visiting, and we appreciate your understanding. 
Visitor Agreement
By signing up for a timed entry slot, you are acknowledging that have read these policies and agree to abide by them. If you are reserving tickets for others in your household, you agree to discuss policies prior to entering the Ackland Art Museum.
Select the time you would like to visit and ticket quantity below. Admission tickets are free, but you must add your free ticket to the cart and check out to complete your reservation.
Visitors who register for tickets will receive their tickets to the email address provided in the Billing details. If you register for more than one person; the primary ticket holder will receive all tickets to the email address provided in the Billings details. If tickets are not in your Inbox, please check your Spam or Junk folders.
All pre-visit emails will be sent by acklandrsvp@unc.edu (please add this address to your email contacts list).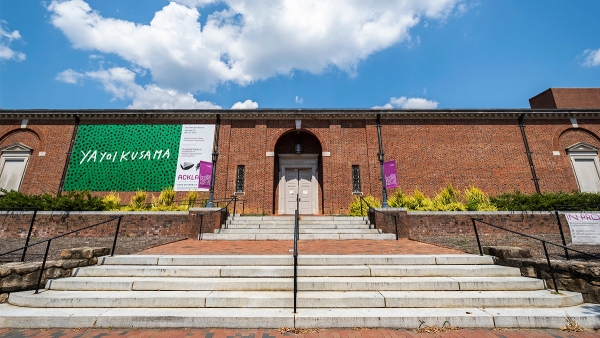 View More Events By Type
Audiences
Events Navigation