Virtual Family & Friends Sunday: Celebrating Latinx Heritage Month
Sunday, September 27, 2020 | 2:00 p.m.
–
5:00 p.m.
Free. Zoom registration required for storytime.
Celebrate Latinx Heritage Month with a live story time, crafts, and a closer look at works by Latinx artists in the Ackland's collection for our September Virtual Family & Friends Sunday!
Our friends at the Smithsonian have compiled a video discussing the importance of this month. Check it out here!
Each month, the Ackland hosts a free program for families, kids, and the young at heart featuring hands-on art activities, live performances, tours, and more. Although the Museum's doors are closed for our community's safety, you can still explore the art virtually!
A mix of D.I.Y. and live interactive activities await you, all inspired by the Ackland's collection.
Live Story Time: Frida Kahlo and her Animalitos by Monica Brown
2:30 P.M. | Live Zoom story time with Carrie Young, Public Programs Intern
Register here!

Art-Making
Learn how make flower crowns inspired by Emilio Amero's Fiesta.
Close Looking Activity
Spend time as a family looking deeply at Queen on Board, a 2015 work by Nelson Morales.
Artist Spotlight: Nelson Morales
Photographs from Nelson Morales' series "Muxes" are on loan to the Ackland. While the galleries are closed, you can visit the artist's website to learn more about his photography.
Watch a 2017 Creative Mornings Charlotte talk by Nelson Morales. His presentation begins at 13:08 (full video length is 38:59).
Ten Questions with Nelson Morales
This 2018 PhotoVoice article dives deep into Morales' choice of photography as his medium.
Related Virtual Events around the Triangle:
Artist Conversation with Nelson Morales | October 9, 12:00 p.m.
A free public conversation with photographer Nelson Morales, who will have select photographs from his series Musas Muxe on view at the Ackland. The photographs explore the everyday life of muxes­—people who identify as a third gender—of the Oaxaca state of Mexico.
Registration is required. Click here to register.
Carolina Latinx Center Homepage: Learn about upcoming Latinx Heritage Month events at UNC. With Zumba, cooking classes, and film screenings, there is something for all ages!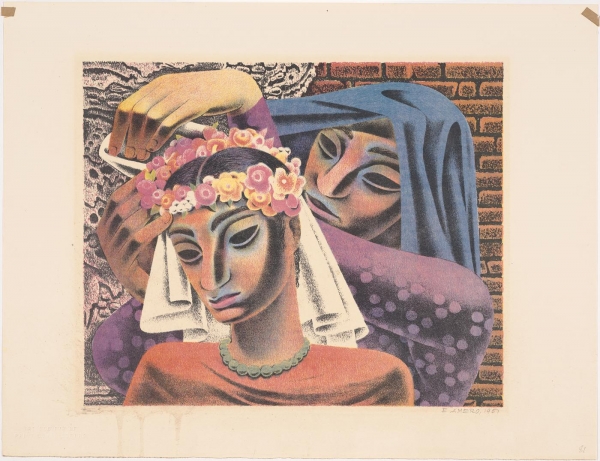 View More Events By Type
Audiences
Categories
Events Navigation