Virtual Family & Friends Sunday: With Love and Thanksgiving
Sunday, November 22, 2020 | 2:00 p.m.
–
5:00 p.m.
Free. Zoom registration required for storytime.
Each month, the Ackland hosts a free program for families, kids, and the young at heart featuring hands-on art activities, live performances, tours, and more. Although the Museum's doors are closed for our community's safety, you can still explore the art virtually!
A mix of D.I.Y. and live interactive activities await you, all inspired by the Ackland's collection and the spirit of thankgiving.
Live Storytime
Join the Ackland's Public Programs Coordinator on Zoom for a Thanksgiving storytime at 2:30 p.m.! We will be reading "Thanksgiving is for Giving Thanks" by Margaret Sutherland.
Close Looking: I Spy…
Activity created by Katie Brandao, Public Programs Intern
At the Ackland we enjoy the practice of "Close Looking." We encourage our visitors, including online visitors, to look close and think far. We often start conversations about art and its meaning by asking, "What do you see?" In this activity, we want to give you the chance to practice your close looking skills with Doris Lee's 1942 lithograph entitled Thanksgiving. You may be surprised by how many details you discover!
Family Art Activity: Thankful Pie
Activity created by Katie Brandao, Public Programs Intern
Not only is Thanksgiving a time to enjoy delicious food, but it also offers us a moment to pause and reflect on those things that mean the most to us. To celebrate both of these Thanksgiving traditions, we invite you to make a Thankful pie. This easy and relaxing activity will let you put your artist stamp on a Thanksgiving staple, pumpkin pie!
Artist Spotlight: Doris Lee

Painter Doris Lee became famous for her Depression-era murals and depictions of everyday life, most importantly Thanksgiving.
Don't miss viewing her Siesta in the NMWA's collection (online), as you may need a nap after your Thanksgiving meal!
Hop over to the Art Institute of Chicago's website and read how Doris Lee's Thanksgiving caused controversy while on view in 1935. The story is juicy, like a turkey leg!
Ackland Art Adventures: Gratitude Quilts
In May 2020, kids aged 6-9 learned about Gee's Bend quilter Irene Williams and made Gratitude Quilts in our Virtual Art Adventures program. Watch this video to learn more about Gee's Bend, Irene Williams, and how to make your own Gratitude Quilt!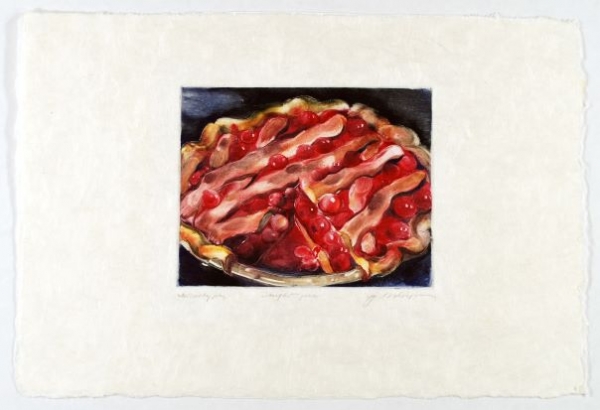 View More Events By Type
Audiences
Categories
Events Navigation